Deborah Johnson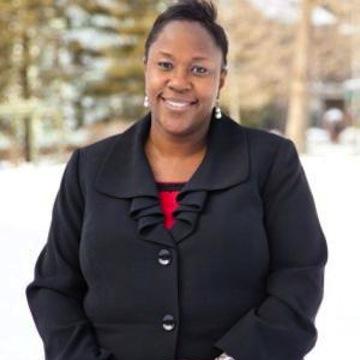 Deborah Johnson
Director of Diversity and Outreach
Coordinator of International Programs
Education
J.D., Northeastern University 
B.A., University of Notre Dame
Deborah Johnson served as Law Clerk to the Hon. Napoleon A. Jones, Jr., of the United States District Court (S.D. Cal.) in San Diego and worked for six years as a Law Associate with Mintz, Levin, Cohn, Ferris , Glovsky & Popeo, P.C., in Boston.
Johnson was Director of Youth Programs at the Boston Center for Community & Justice is a member of the Board of Directors for both the Center for Collaborative Education and the Elizabeth Stone House, which assists women and families suffering the effects of domestic violence and other trauma. Johnson is a member of three state bars: California, Massachusetts, and New York.
Courses Taught
LAW.756
Contract Drafting and Transactional Lawyering
Click to Open
Course Description
This course teaches students the fundamentals of drafting contracts. Students learn how to understand a client's business deal, and how to translate the deal into contract concepts, the building blocks of contracts. Students learn the process for drafting the contract concepts in clear and unambiguous provisions in a well-organized complete contract that reflects accurately the parties' deal. Students learn how to add value to a client's deal by drafting and recognizing nuances in language that change the deal and shift risk between the parties. Students learn how to analyze and comment on a contract that another lawyer has drafted. Students will learn the best drafting style and usage techniques necessary to enhance clarity and avoid ambiguity.
Course Degree
Juris Doctor
Master of Studies in Law
LAW.788
Insurance Law
Click to Open
Course Description
This course will focus on the types of insurance most likely to be encountered in private practice: property and casualty (liability) insurance. Topics covered will include the theory and basic concepts of insurance; the insurance contract and principles of interpretation; application, underwriting, and risk analysis concepts; insurance contract formation and carrier issues/responses; types and structure of typical property and casualty policies to include policy declarations, definitions of insureds, insuring clauses, coverages, exclusions, and limitations; duties imposed on insurance carriers and insureds; typical policy conditions and application; statutory requirements and policies; first and third party claim handling processes; duty to defend and duty to indemnify; fair claim handling practice requirements and extra-contractual liability; insurance fraud issues, and; insurance regulation.
Course Degree
Juris Doctor
Master of Studies in Law