Leah J. Donaldson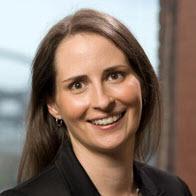 Leah J. Donaldson
Adjunct Professor of Law
Attorney at Law
Leah Donaldson is a partner at Schacht & McElroy with expertise in public utility, energy, and property tax law. Prior to joining the firm, Leah specialized in complex litigation, including mass tort and products liability. Leah is a 2007 graduate of Roger Williams University School of Law. Prior to law school, Leah worked in the highly regulated field of aviation safety and security.
Courses Taught
LAW.640
Interviewing & Counseling
Click to Open
Course Description
This skills course develops the craft of the lawyer in client interviewing and counseling. The course provides a theoretical framework for and experience with simulated interviewing and counseling in the legal setting. Skills are introduced and honed through lecture, demonstrations, discussion, role playing, simulations, practical exercises and critiques.
Course Degree
Juris Doctor
Master of Studies in Law
LSM.856
MASS Torts Vs. Tort Reform
Click to Open
This course will meet for six weeks.
Course Description
A mass tort is a civil action in which multiple plaintiffs are injured in a similar fashion by a defective product, hazardous substance or disaster. This course will review a selection of mass tort lawsuits, including tobacco, medical devices, environmental and occupational diseases. The class will take an in-depth look at the issues raised by complex mass tort lawsuits: issues of substantive tort law, civil procedure, litigation strategy, lawyer-client relationships, the economics of settlement, ethics, the judicial role, and societal impacts. The course will be taught by Donald Migliori.
Course Degree
Juris Doctor
LSM.856 (Honors Course)
September 11 Litigation
Click to Open
HONORS COURSE
This course will meet for six weeks.
Course Description
This course will focus on materials selected by Adjunct Professor Don Migliori, whose law firm has worked on cases involving the September 11th attacks on the United States.
HONORS COURSE
Course Degree
Juris Doctor