Michael Donnelly-Boylen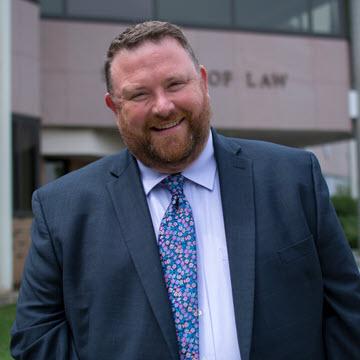 Michael Donnelly-Boylen
Assistant Dean, Admissions
Education
M.S., Suffolk University
B.A., University of Notre Dame
Michael Donnelly-Boylen brings nearly two decades of legal education experience to his position as Assistant Dean of Admissions at Roger Williams University School of Law.  He has become a leader on issues relating to the inclusion of the lesbian, gay, bisexual, and transgender (LGBT) population in legal education.  

Dean Donnelly-Boylen joined RWU Law in 2002 and was promoted to Assistant Dean in 2005.   He has chaired the Law School Admissions Council's (LSAC) LGBT Issues Subcommittee.  He has also been a member of LSAC's Diversity Committee assisting with many of LSAC's diversity initiatives as well as LSAC's Test Development and Research Committee which oversees the LSAT.   In 2009, he served as a trainer for LSAC's New Admission Personnel and Faculty Member Workshop.  He has spoken at numerous conferences for organizations like the Pre-Law Advisor National Conference, the ACCESS Group, the Law School Admissions Council, the Northeast Association of Pre-Law Advisors, and the National Black Pre-Law Conference.
Dean Donnelly-Boylen began his career in legal education in 1995 at Suffolk University Law School working in both admissions and career services. He holds a B.A. in political science from the University of Notre Dame and a M.S. in political science from Suffolk University.