Michael Donnelly-Boylen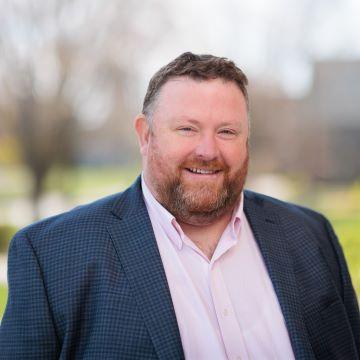 Michael Donnelly-Boylen
Associate Dean, Enrollment and Strategic Initiatives
Education
M.S., Suffolk University
B.A., University of Notre Dame
Michael Donnelly-Boylen brings over two decades of legal education experience to his position as Associate Dean of Enrollment and Strategic Initiatives at Roger Williams University School of Law.  He has become a leader on issues relating to the inclusion of the lesbian, gay, bisexual, and transgender (LGBT) population in legal education.  

Dean Donnelly-Boylen joined RWU Law in 2002, was promoted to Assistant Dean in 2005, and to Associate Dean in 2022.   He is a member of the Law School Admissions Council (LSAC) Board of Trustees and chairs the Schools & Candidates Committee.  He has been a member of LSAC's Diversity Committee, Services and Programs Committee, and Test Development and Research Committee.   He has served as Chair of the American Association of Law Schools (AALS) Section on Admissions and Pre-Legal Education.  He has also chaired LSAC's LGBT Issues Subcommittee.  He has coordinated panels and spoken at numerous conferences on LGBT inclusion issues for organizations like AALS, LSAC, the Pre-Law Advisor National Conference, and the Northeast Association of Pre-Law Advisors.
Dean Donnelly-Boylen began his career in legal education in 1995 at Suffolk University Law School working in both admissions and career services. He holds a B.A. in political science from the University of Notre Dame and a M.S. in political science from Suffolk University.