School of Law Grad Walk & Virtual Ceremony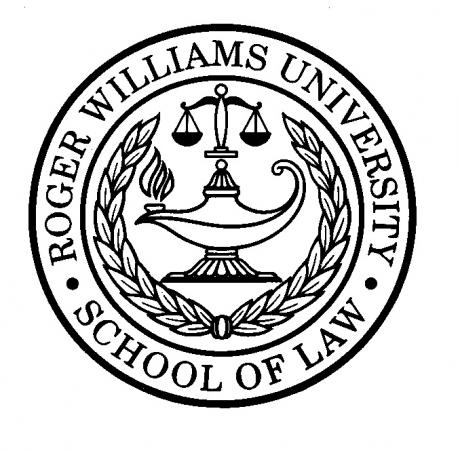 -
RWU Law Bristol Campus & Virtual Ceremony
School of Law Commencement 
Friday, May 21, 2021
12:30 p.m. ET
GRAD WALK: 
The Grad Walk will be organized in 15-minute increments with 25 students per increment starting at 12:30 p.m.  

The Grad Walk will be for Class of 2021 members only and will be livestreamed for family and friends to view.

Viewing details will be communicated at a later date. 

You may sign up with your friends; alpha by last name is not required. Associate Dean Jared Goldstein will read all graduate names (those present and those virtual).

A Graduate Portrait station will be organized as part of the Grad Walk experience.

December 2020 grads who did not participate in May 2020 are invited to join.

Graduates must always wear a mask and maintain social distancing.

Participation will require a 72-hour negative COVID-19 test result prior to arriving on campus for the Grad Walk. Students who are currently in the RWU testing program should plan to take a test on the Wednesday or Thursday prior to Commencement. If a student is fully vaccinated, a negative test is still required per the RI Department of Health. Full details on these testing protocols will be communicated to students and posted on the website.

Students that are remote may enter the campus testing two weeks prior and have a COVID test taken 72 hours prior, or have proof of a negative COVID test taken 72 hours prior to the Grad Walk on Friday, May 21, 2021.

Please select your Grad Walk sign up time by Friday, April 23, 2021.
Choose your Grad Walk Sign Up Time Here
GRAD WALK GUEST(S):
Each law graduate will be permitted to bring no more than two guests to campus for the in-person Grad Walk. Guests will be able to watch and celebrate as their graduate's name is read as they process across the stage. For the health and safety of our campus community, graduates, family and friends, everyone must wear a mask at all times on campus (indoors and outside) and provide proof of a negative Covid test taken 72 hours prior to the day at check-in.
SAFETY MEASURES:
Under the guidance of the Center for Disease Control and the Rhode Island Department of Health, all safety protocols will be followed:
Hand sanitizers will be available throughout the building.

Students, guests, and staff will be socially distanced at all times.

Students, guests, and staff will be required to always wear masks.

Please view the COVID policy below regarding testing for students, guests, and staff.
Please be advised that RWU will continue to monitor the State of Rhode Island COVID-19 restrictions and be prepared to tighten protocols if necessary. Any updates will be communicated to students via email and posted on the website.
RWU School of Law Grad Walk COVID Testing Policy
REGALIA: 
Graduates who wish to participate in the Grad Walk must order their regalia, consisting of a robe, hood, and tam, through the bookstore on their online site.

This souvenir regalia is yours to keep.

Last day to order online to pick up at the bookstore: April 7, 2021

Last day to order to ship directly to you: April 23, 2021

Questions about regalia should be referred to Stephanie Rose at

lawbookstore@rwu.edu

. 
VIRTUAL COMMENCEMENT: 
The RWU Law Class of 2021's virtual Commencement will take place on Friday, May 21, 2021 at 5:00 p.m.

The ceremony will be hosted on YouTube Premieres, where you will have a chance to hear from your Class of 2021 Valedictorian and Commencement Speaker!

Graduates and guests are invited to join Dean Gregory W. Bowman beginning at 4:50 p.m. for a LIVE Kickoff Zoom Celebration before the virtual Commencement.
COMMENCEMENT PROGRAM: 
The Commencement Program will be available online on Friday, May 21, 2021, in both PDF format and flipbook options.  Additionally, five (5) printed programs will be mailed to each graduate after May 21.
DIPLOMAS: 
You may pick up your diploma in-person on Friday, May 21, 2021, after the Grad Walk. If you are not participating in the Grad Walk, the Office of Student Finance & Records will mail your diploma to the address that you have on file. Address updates may be sent to Ann Marie Thompson at

athompson@rwu.edu

.
CALLING ALL CLASS of 2021 ARTISTS: 
Would you like to design the RWU Law Class of 2021 commemorative t-shirt?  Please email your intention to participate to 3L Rep Matthew Chatelain at

mchatelain427@g.rwu.edu

or RWU Law Events at

lawevents@rwu.edu

by April 1, 2021. Design submissions are due by April 12, 2021.
CLASS OF 2020:
We are inviting the Class of 2020 to participate in the Grad Walk. More details for the Class of 2020 will be forthcoming.
Special Accommodations
Eligible graduates and guest(s) that require special accommodations to participate in the Grad Walk should email lawevents@rwu.edu prior to May 3, 2021.