Students for Civil Justice & the Rhode Island Association for Justice Welcome Koskoff, Koskoff & Bieder
-
Roger Williams University School of Law
Registration Required
Students for Civil Justice and the Rhode Island Association for Justice co-host speakers from Koskoff, Koskoff & Bieder for their outstanding civil justice advocacy in their representation of some of the families from Sandy Hook in two separate cases against Alex Jones and Remington.
Thursday, March 30, 2023
Roger Williams University School of Law, Bristol Campus, Room 283
6:00 PM - 8:00 PM EST
REGISTRATION
Due to the limited time with Chris and Alinor, we require questions to be provided via email to SCJ@g.rwu.edu by March 16, 2023, at 11:59 PM.
An Award for Excellence in Civil Justice Advocacy
After making history with their case against Remington and then successfully fighting Alex Jones' false claims that the tragedy at Sandy Hook Elementary School was a hoax, Students for Civil Justice and Rhode Island Association for Justice are hosting Chris Mattei, Esq. and Alinor Sterling, Esq. from Koskoff, Koskoff & Bieder to honor their outstanding civil justice advocacy for their representation of some of the families from Sandy Hook.
On December 14, 2012, the second deadliest school shooting in US history occurred, the Sandy Hook Elementary School shooting. The events of that day changed the lives of countless individuals. Koskoff, Koskoff & Bieder represented some of the families from Sandy Hook in their suits against Remington and Alex Jones.
Remington Suit: In 2014, nine families of children and educators killed in the Sandy Hook Elementary School shooting filed suit against Remington, the manufacturer of the AR-15 used in the shooting, as well as against the retail store and the distributor in the chain of sale. The families defeated Remington's effort to remove the case from the Connecticut Superior Court to federal court, as well as Remington's attempt to dismiss the case for lack of jurisdiction, and began discovery. Remington then sought dismissal of the case, invoking a federal statute known as the Protection of Lawful Commerce in Arms Act (PLCAA), which prohibits lawsuits against gun manufacturers and distributors if their firearms were used to commit a criminal act. The Connecticut Superior Court held that PLCAA barred the families' suit. The families appealed this decision, and the Connecticut Supreme Court issued a historic decision, finding that the families' wrongful marketing claims were not barred by PLCAA and could go forward against Remington. Remington filed a petition for certiorari to the US Supreme Court, which the US Supreme Court denied. The families proceeded with discovery, becoming the first victims of gun violence to take discovery from a gun manufacturer since the passage of PLCAA in 2005. On February 15, 2022, the families announced a historic $73.5 million settlement with Remington, in which they affirmed their right to make public all the discovery they had obtained in the case.
Alex Jones Suit: In 2018, members of seven families who had lost loved ones in the Sandy Hook shooting and one first responder filed suit against Jones and the parent company of his Infowars site, Free Speech Systems (FSS). They asserted claims of defamation, false light, infliction of emotional distress, and violation of the Connecticut Unfair Trade Practices Act. Jones and FSS resisted discovery by every possible means, and Jones threatened plaintiffs' counsel on air at one point. This conduct resulted in a significant sanctions ruling, which the Connecticut Supreme Court affirmed. Even after the affirmation of the sanctions ruling, Jones and FSS continued their obstructive and delaying discovery conduct. In 2021, a Connecticut judge entered a default judgment against Jones and FSS due to their flouting of court orders and failure to turn over documents. As a result of the default, the case proceeded to a hearing in a damages trial. Attempting to avoid this trial, Jones had shell companies that were also defendants in the lawsuit file for bankruptcy. The families dismissed the shell companies from the case and re-started progress toward trial again. The case was finally tried in the fall of 2022, and a Connecticut jury ordered Alex Jones and FSS to pay $965 million in damages to the families for the suffering caused by years of lies that the massacre was a hoax, lies which caused the families to receive death threats, endless harassment, and compounded the emotional agony of losing their loved ones. The judge then assessed punitive damages, resulting in a total damages award in excess of $1.4 billion dollars against Jones and FSS. Jones and FSS each filed for bankruptcy, and they have appealed the judgment against them. 
Victim Statement: Francine Wheeler, one of the victim's parents, stated: "It is one thing to lose a child; it's quite another thing when people take everything about your boy who is gone, and your surviving child, and your husband, and everything you ever did in your life on the internet and harass you."
We honor the incredible advocacy of Chris and Alinor & others at Koskoff in their representation of their clients from Sandy Hook. In our discussion, we expect to hear from Chris and Alinor directly about taking on an industry protected by federal immunity and why seeking truth matters. In addition, we expect to explore with Chris and Alinor advice for attorney self-care. 
As law students, we are just learning the tip of the iceberg in how to fight for the rights of others. As we begin our journeys as advocates, let us not be daunted by the obstacles we will face but be inspired by those who have achieved such significant success on behalf of their clients. 
 
Meet the Speakers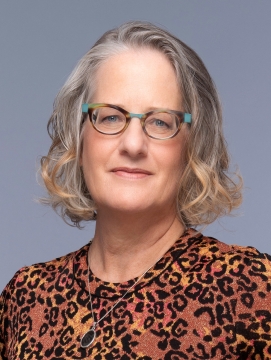 Alinor Sterling believes the law is a powerful weapon in the fight against injustice, and she has devoted her career to that fight.

She represented nine families of victims of the 2012 Sandy Hook Elementary School shooting in a landmark case against the Remington Arms Company - the manufacturer of the assault rifle used to carry out the attack. Alongside law partner Josh Koskoff, her work led to the families' settlement of the case for every dollar of available coverage, $73 million, and the right to publicly share Remington's internal documents. The case has been compared to the first tobacco cases, in which documents were obtained that were later used to hold cigarette companies accountable for the public health crisis they had created.

Alinor also represents Sandy Hook families in a suit against internet supplements and survival gear salesman Alex Jones for his false claims that the Sandy Hook shooting was a "hoax" and that it was staged by actors. In fall of 2022, Koskoff partners Chris Mattei, Josh Koskoff, and Alinor tried this case, resulting in a judgment of roughly $1.5 billion in favor of the clients. Alinor's appellate wins include Soto v. Bushmaster, the landmark case in which the Connecticut Supreme Court allowed Sandy Hook families' case to proceed against Remington; Lafferty v. Jones, in which the Connecticut Supreme Court affirmed severe sanctions against Jones for abusive litigation conduct; Munn v. The Hotchkiss School, affirming a $41.5 million damages verdict in favor of an injured student; and Gagliano v. Danbury Hospital, confirming a $9.6 million verdict against the hospital based on its resident's negligence.

Alinor is presently Vice President of the Connecticut Trial Lawyers Association (CTLA). She also co-chairs CTLA's Rules and Amicus committees and has written numerous amicus briefs for CTLA and other organizations that promote civil justice. She is a board member of the International Festival of Arts and Ideas in New Haven. She serves on American Association for Justice's Legal Affairs and Amicus committees, as well as the Connecticut Bar Association's Appellate Advocacy Committee.
Chris Mattei is widely regarded as a masterful courtroom advocate, and has been called upon to handle some of the highest profile trials in the State of Connecticut over the past decade. His areas of focus include civil rights, defamation, products liability, catastrophic personal injury and complex civil litigation. Described by one New York Times reporter as an "incredible powerhouse lawyer," Chris's practice is devoted to protecting individuals and the public from corporate and institutional abuse.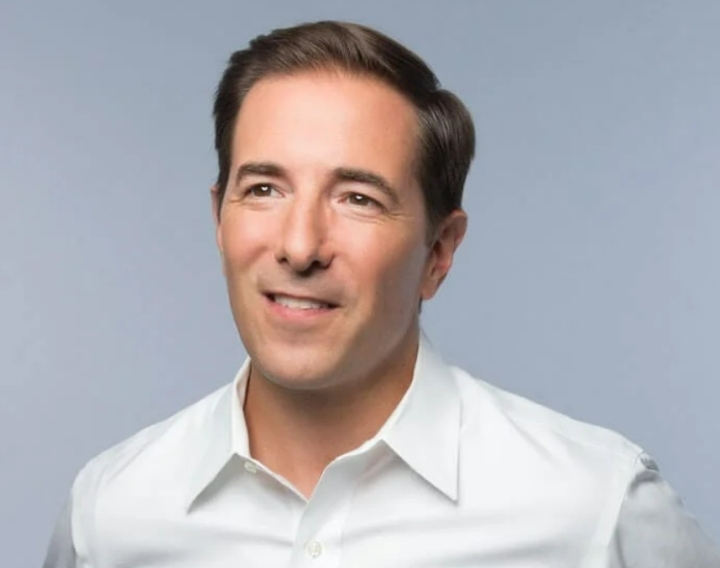 Chris currently represents the Sandy Hook families and first responders against right wing conspiracy theorist, Alex Jones, who claimed for years that the Sandy Hook shooting did not happen and that the surviving family members were actors. In October 2022, Chris served as a lead trial counsel in this historic case that focused international attention on the years of abuse suffered by the Sandy Hook families and the corrosive threat of disinformation, particularly when fueled by social media. The trial resulted in a $1.4 billion verdict against Jones and Infowars, the largest verdict in Connecticut history and the largest defamation verdict in American history.  
 
Chris's advocacy has resulted tens of millions of dollars on compensation for victims of negligence, abuse, and other misconduct. 
 
Chris has been a leader in organizing legal representation for non-violent protestors in the movement for racial justice. In 2019 and 2020, Chris organized and coordinated the statewide pro-bono defense of more than a dozen peaceful protesters who were arrested for their non-violent demonstrations in support of racial justice. Chris and his team secured dismissals for every defendant.
 
Prior to joining Koskoff in 2015, Chris served as Chief of the Financial Fraud & Public Corruption unit with the United States Attorney's Office for the District of Connecticut. Chris also directed the Connecticut Public Corruption Task Force, a multi-agency investigative unit tasked with combating corruption at all levels of government, which grew out of several of Chris's high-profile corruption prosecutions.
 
As an Assistant United States Attorney, Chris oversaw and served as trial counsel in the prosecution of former Governor John G. Rowland and others on campaign finance and obstruction of justice charges. In the aftermath of the 2008 financial crisis, Chris supervised ground-breaking investigations and prosecutions of pervasive fraud in the residential mortgage backed securities ("RMBS") market, including assets that were supported by the federal government's Troubled Asset Relief Program.
 
Following law school, Chris clerked for United States District Judge Alvin W. Thompson in the District of Connecticut.
Rhode Island Association for Justice:
The RI Association for Justice is an organization of trial lawyers that fight for individuals who cannot fight for themselves when harmed by no fault of their own.  RI Trial Lawyers demand wrongdoers are held responsible for actions not taken to keep each and every person safe from harm.  Justice belongs to everyone, and trial lawyers keep the playing field equal for all!

Special Accommodations:
Persons who, because of a special need or condition, would like to request an accommodation for an event should contact Jill Dallaire, jrdallaire@rwu.edu, as soon as possible, but no later than 72 hours before the event, so that appropriate arrangements can be made.