An Uncomfortable Truth: Indigenous Communities and Law in New England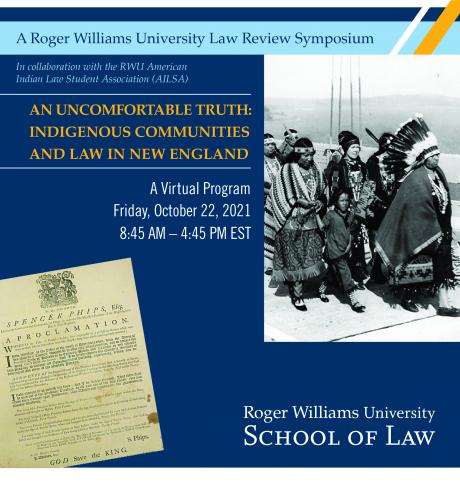 -
Virtual Program
Open to the Public
Registration Required
A Roger Williams University Law Review Symposium
In collaboration with the RWU American Indian Law Student Association (AILSA)
An Uncomfortable Truth: Indigenous Communities and Law in New England
The Indigenous Peoples of New England were among the first in North America to experience European colonization and conquest. How have they been treated by the law and American legal institutions, from the earliest days of settlement to today, and what are Tribes doing to exercise their inherent sovereignty and build thriving native nations?
The symposium will be presented as a fully virtual experience.
8:45 AM – 9:00 AM ET - Opening
RWU Law Review, American Indian Law Students Association(AILSA)
9:00 AM ET - Welcome
Law Review Symposium Resource Guide
Meet the Speakers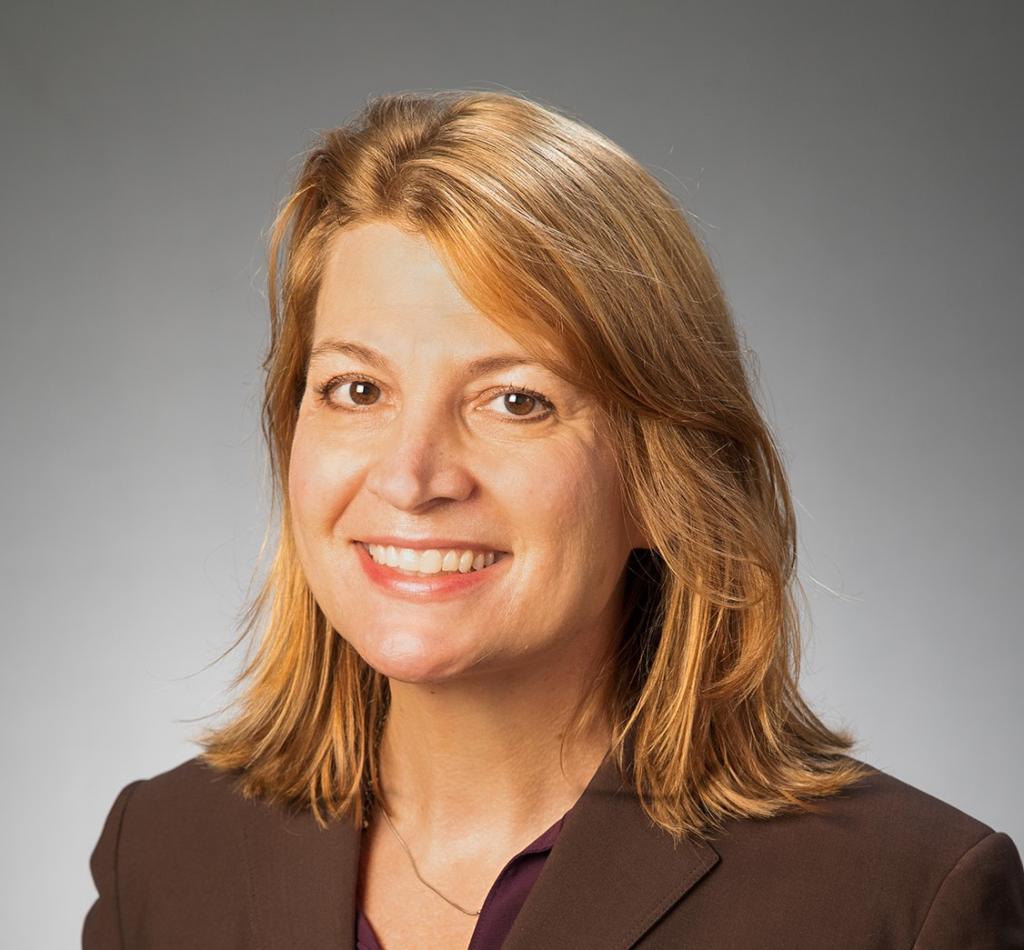 Bethany Berger is a well-known scholar and professor at the University of Connecticut School of Law. She is a widely read scholar of Property Law and Legal History and one of the leading federal Indian Law scholars in the country. Her highly regarded articles have been published in the Michigan Law Review, California Law Review, UCLA Law Review, and the Duke Law Journal, among other publications. Professor Berger teaches American Indian Law, Tribal Law, and Conflicts of Laws. She has also served as a Judge for the Southwest Intertribal Court of Appeals.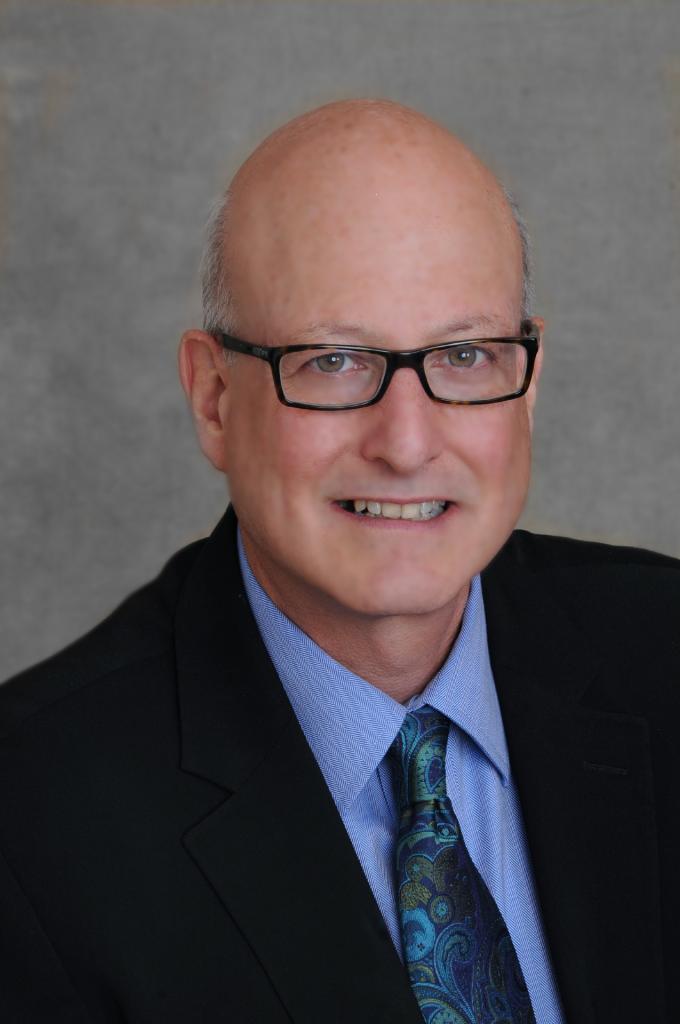 Dr. James Diamond is a professor at Roger Williams University School of Law. He teaches Federal Indian Law, Tribal Courts, and Law & Governments, among other courses. He is also the Dean of Academic Affairs at the National Tribal Trial College. He is the former Director of the Indigenous Peoples Law and Policy Program's Tribal Justice Clinic and law professor at the University of Arizona College of Law and served as a Special Prosecutor in the Pascua Yaqui Tribal Court in Arizona. Dr. Diamond is certified by the National Board of Trial Advocacy as a criminal trial specialist, has extensive criminal trial experience, and was the lead lawyer in more than 1,000 criminal cases. Dr. Diamond has been instrumental in assisting the RWU Law Review in hosting this Symposium and will be presenting his article: An Uncomfortable Truth: Law as a Tool of Oppression of the Indigenous Peoples of New England.
Matthew Fletcher is a Professor at Michigan State University College of Law and Director of the Indigenous Law and Policy Center. He sits as the Chief Justice of the Poarch Band of Creek Indians Supreme Court and as an appellate judge for the Colorado River Indian Tribes, the Hoopa Valley Tribe, the Mashpee Wampanoag Tribe, the MatchE-Be-Nash-She-Wish Band of Potawatomi Indians, the Rincon Band of Luiseño Indians, the Santee Sioux Tribe of Nebraska, and the Tulalip Tribes. He is a member of the Grand Traverse Band of Ottawa and Chippewa Indians. Mr. Fletcher is a highly regarded author of multiple law review articles, appearing in the California Law Review, Michigan Law Review, and Stanford Law Review Online, as well as case books such as Federal Indian Law (West Academic Publishing) and Principles of Federal Indian Law (West Academic Publishing). Professor Fletcher is a highly regarded scholar in the field of Federal Indian Law and will be providing the final keynote address for this symposium.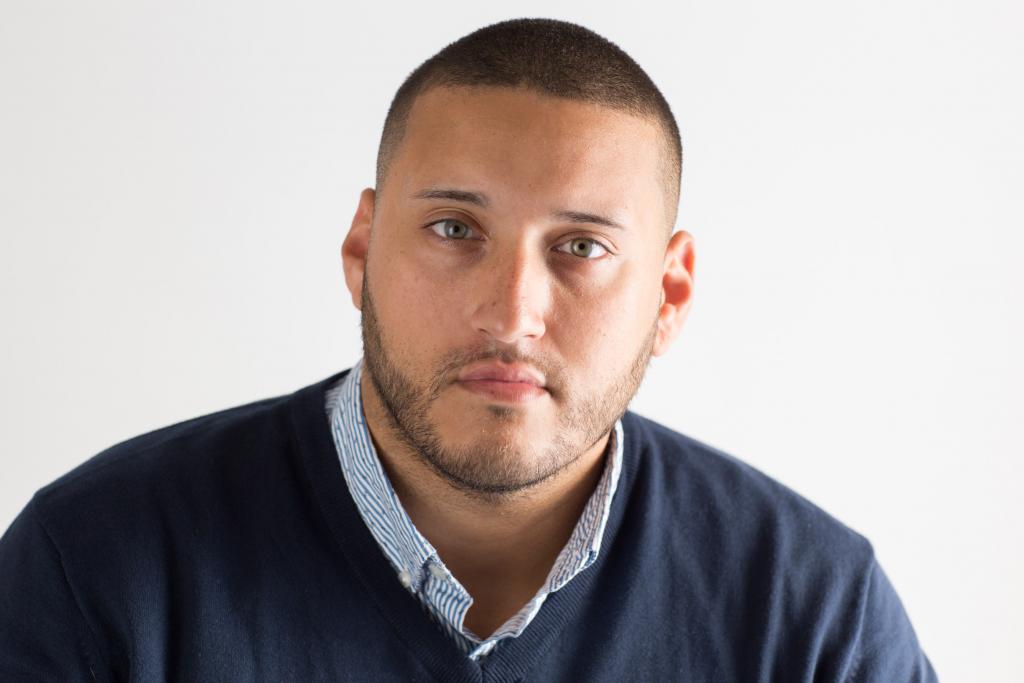 Dr. Taino Palermo is a third-year law student at Roger Williams University School of Law. Dr. Palermo is the Kasiké (Chief) of the Baramaya Guaínía Clan, a federally nonrecognized tribal nation indigenous to the Guaínía region of Borikén (known today as Ponce, Puerto Rico). He is also the Deputy Director General of the Federation of Aboriginal Nations of the Americas. Dr. Palermo worked as an education and nonprofit leader for over a decade focusing on community and economic development, urban education, and neighborhood revitalization and earned his doctorate in educational leadership from Jones International University in 2014. As a law student, Dr. Palermo was the founding President of the American Indian Law Student Association (AILSA), among other activities and is currently a Judicial Extern at the U.S. District Court for the District of Rhode Island. Last Spring, Dr. Palermo had the opportunity to participate in an independent research project focusing on a Legal Framework for Federally NonRecognized Tribal Nations acquiring ancestral lands. He will be presenting his research paper and answering questions on the topic.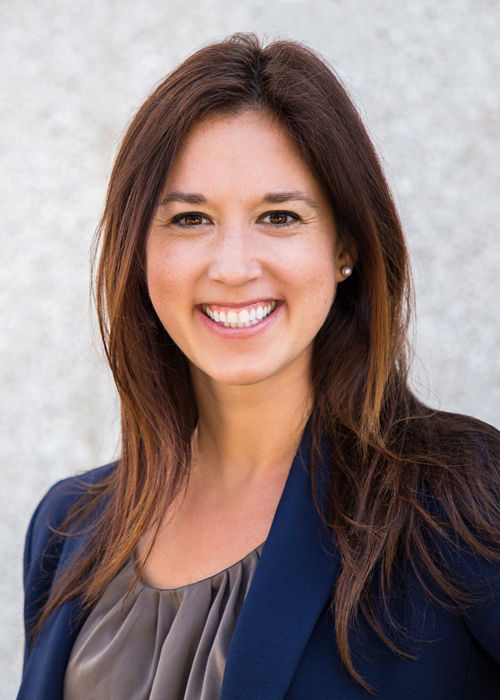 Bethany Sullivan is a senior associate attorney with Maier Pfeffer Kim Geary & Cohen LLP. She advises broadly on tribal governance, economic development, fee-to-trust land acquisitions, gaming and business transactions, taxation, natural resources, and other matters involving tribal, federal, and state law. Ms. Sullivan was the founding Director of the Natural Resource Use & Management Clinic at the University of Arizona College of Law and has since with a variety of clients including tribal governments, and taught courses on natural resource and administrative law.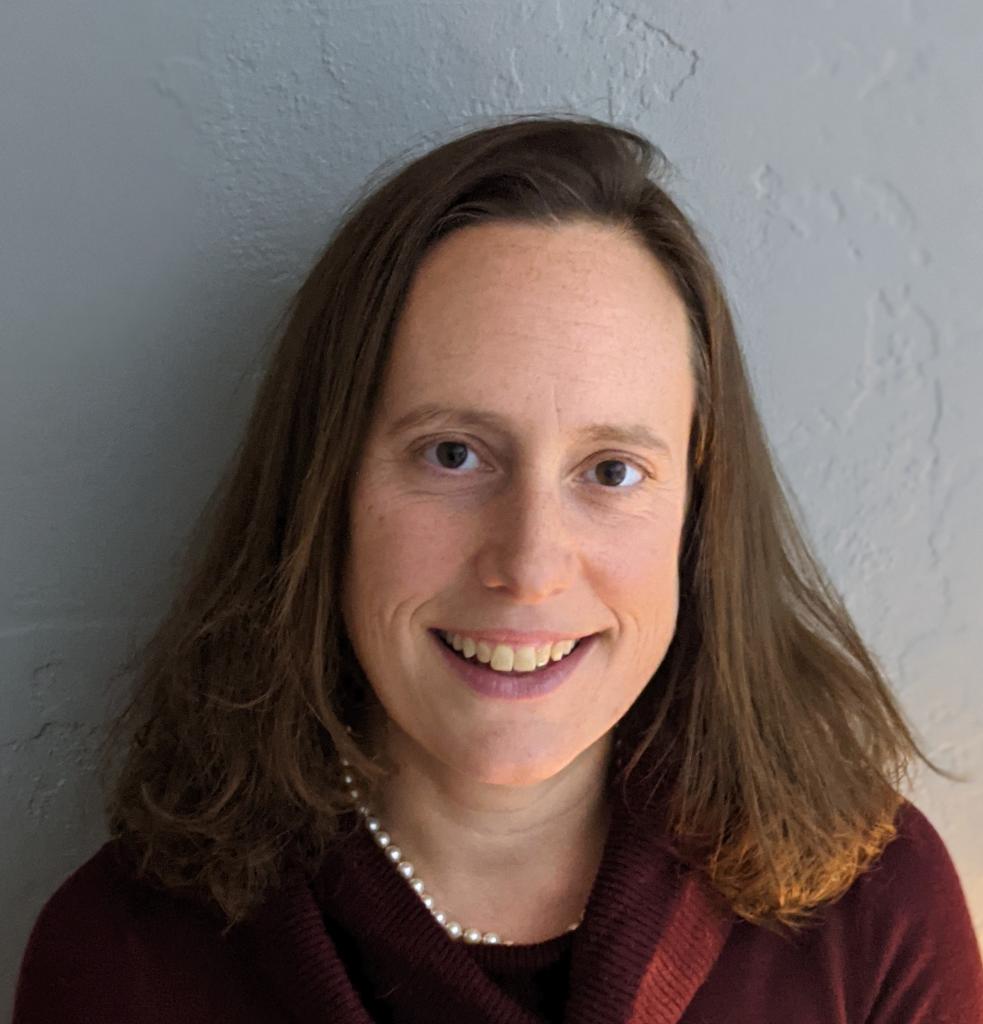 Jennifer Turner is the Assistant City Attorney in Albuquerque New Mexico. Prior to this role, Ms. Turner was an Associate at Frye & Kelly, PC and served as an Assistant Solicitor at the U.S. Department of the Interior, Division of Indian Affairs. Ms. Sullivan and Ms. Turner will be providing an update on the Carcieri decision following the 2019 Publication of their article: Enough is Enough: Ten Years of Carcieri v. Salazar.
Rhode Island MCLE Credit
This program has been approved for six (6) CLE hours in Rhode Island.
Questions | lawevents@rwu.edu