From 'Guinea Pig' to Immigration Lawyer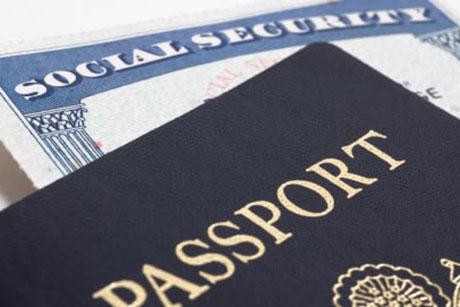 It was a sunny summer day in August of 2009 as I sat in a conference room at Roger Williams University's Providence campus, feeling somewhat like a guinea pig. I was a member of the first class of RWU Law's Immigration Law Clinic. A few months prior, I had submitted my application and thoughtfully explained my interest in the immigration field. My family's past – a story of immigration fortunes and misfortunes – was a natural starting point. I often imagined how my ancestors had moved from Africa to the United States, and from China to the West Indies, and how both sides eventually settled in Canada.
Little did I know that this initial interest in my family's migration patterns would soon lead me on a journey that would shape my entire legal career – all starting with RWU Law's Immigration Clinic.
My first case assignment was a Liberian client not much older than myself, who was detained in an immigration center in North Dartmouth, Mass. My partner and I eagerly reviewed his case file and learned he had suffered extreme persecution and physical harm in Liberia at the hands of Charles Taylor rebels many years prior. Having escaped by way of a refugee camp in a neighboring West African country, my client had been in the United States for nearly 15 years. A lawful permanent resident, he was now facing deportation for two recent minor offenses. Within a week, my partner and I drove to the immigration facility located in a rural town approximately one hour from both Boston and Providence. It was there that I met my client for the first time and spoke to him on the visitor telephone. Looking at him through the glass window, I tried to learn his life story in a matter of hours.
It wasn't long before my partner and I were set to go to trial for this young man before the Boston Immigration Court, his life in the hands of a pair of green law students working under the supervision of Professor Mary Holper, the clinic's founding director.
Not only did we feel the pressure of this being our first trial as blossoming attorneys – it was also the first trial for RWU Law's Immigration Law Clinic. I will never forget the intense sense of relief I felt when the immigration judge ruled that our client would be able to remain in the United States, because my partner and I – the aforementioned green law student attorneys – had met our burden of proof by showing that our client would be harmed because of his tribal ethnicity if returned to Liberia. What was most memorable, however, was the way our client thanked us afterward and said we were "the best lawyers."
Those unforgettable moments were the starting point of many new memories to come shortly thereafter. Following law school, I immediately began working as an attorney at an immigration non-profit in Washington, D.C., dedicating my days to advocating on behalf of unaccompanied child immigrants wishing to fight their cases from within the confines of an immigration detention center. Many of the children I served were victims of human trafficking, persecution, child abuse, and other terrible crimes, and had fled their Central American countries in the hopes of leaving their pasts behind and starting fresh. Although nothing could fully prepare me for unimaginable stories I would hear, I was able to approach each case with professionalism and confidence – skills that I had developed in the Immigration Clinic.
Today, as a litigator for a boutique immigration firm in northern Virginia, I am still amazed at how often I fall back on the many skills I learned in the Immigration Clinic. There, under the excellent guidance of my professor, I authored legal briefs in which I articulated intricate legal arguments. I also learned to prepare detailed court filings, client declarations, witness lists, and immigration forms for the first time in the immigration clinic. And to put these skills to the test, I gained litigation experience by presenting a full case in court against opposing counsel. Most importantly, I learned that compassion and "zealous advocacy" often go hand in hand as you gain personal access into your clients' lives throughout the course of representation. These invaluable skills are a measure of the quality and dedication of the clinical professors who have inspired so many students like myself to continue in their footsteps after law school by providing access to counsel to indigent individuals who would not otherwise be given a voice.
By saving one life through the immigration clinic, I have been able to save many lives thereafter by ensuring that my noncitizen clients are granted the humanitarian protection they deserve under U.S. laws.
Not bad for the first class of guinea pigs.