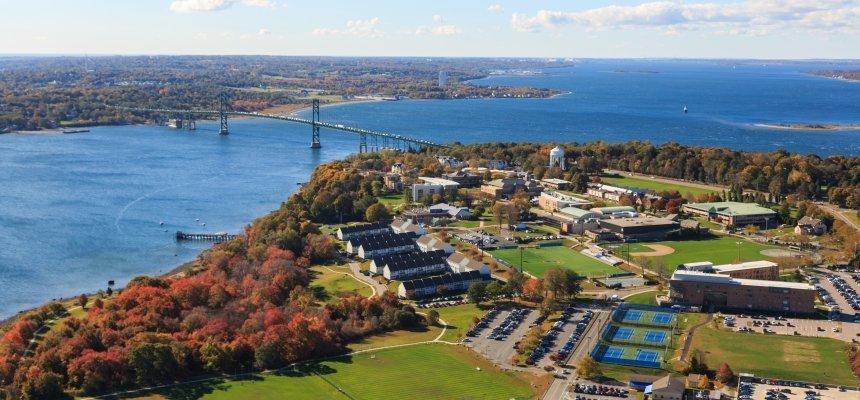 1L FAQ on COVID-19
Frequently Asked Questions: COVID-19 and Fall 2020 at RWU Law
Will the fall calendar be adjusted?
We are making several adjustments to the fall academic calendar in response to the ongoing pandemic. In particular, we are compressing the academic calendar so that classes will end before Thanksgiving. We are making this change out of recognition that it will keep students and all members our community safer if they do not go home for the Thanksgiving break and then return to campus shortly afterward. The updated version of the fall academic calendar will make the following changes: 
New Student Orientation will begin on Tuesday, August 11.

The first day of classes for both 1Ls and returning students will be Monday August 17.

We will be holding classes on days that had previously been designated holidays: September 7, October 12, and November 11.

The last day of classes will be Tuesday November 24.

Final exams will be conducted on-line December 3-18.
How will exams be administered? 
This fall, all final exams will be conducted online.
Will next semester be in-person?
We intend to be back on campus in August and we are working to maximize the number of in-person classes and opportunities we can provide. We are working with the faculty to offer as much in person instruction in the fall as possible, consistent with the needs of some to teach online and the reduction in our classroom sizes due to the need for social distancing.
Can we socially distance in the classrooms?
We have set class size limits for the larger classrooms in the law school building. We expect to require students to sit at least six feet apart, in accordance with current guidance from Rhode Island's Department of Health. Seminar rooms and computer labs will not be used this semester.
What about in the building?
We are looking at various ways to increase safety by minimizing contact within our building including changes to foot traffic patterns, staggered course scheduling, and reduced seating in large public areas like the library and bistro.
What if I have a COVID-related reason that will prevent me from being in-person in the fall?
Although we will be offering a mix of in-person and remote classes this fall, we recognize that some students have COVID-related reasons for wanting to take all classes remotely. Among other valid reasons, some students may have health conditions that put them at increased risk of serious illness if they get COVID-19, or they may share housing with people who are at increased risk. We are offering incoming students the option to take all classes remotely this fall if they have a COVID-related reason for doing so. Students electing this option will be placed in online courses this fall and will be able to take a standard set of first year courses.
How do I request to be remote this fall?   
1Ls electing to take all classes remotely this fall, should contact Jill Dallaire, jrdallaire@rwu.edu, by July 3.  Any requests received after this date will be handled on a case by case basis. Although we ask for a brief explanation of the reason for the request, we will grant the request of all students who request the remote-only option by July 3. We are not asking for documentation or proof of the reason a student provides for electing to take classes remotely. We trust students to make the choice that's right for them.
Will Jumpstart and Orientation be online?
TheJumpstart Program will be online. Information about Jumpstart and how to apply is located in the Accepted Students section of the website. New Student Orientation will be held online beginning Tuesday, August 12. Additional Orientation information, including a detailed schedule, will be shared in mid-July. As part of Orientation, we plan to incorporate some optional in-person events.
Will student service offices be open this fall?
All students, whether they are remote or in-person, will have access to all student services. For instance, the library will be open with reduced seating and able to provide students with reserve material, reference, instruction, and research assistance. The Academic Success Program will be available to all students. The Career Development Office is working to create extensive online career development programming for all students.
Will there be opportunities to meet other students and participate in student groups?
Our student organizations will be fully up and running this fall, offering a mix of online and in-person events. In addition, the law school will be hosting online social events so that students have opportunities to meet their classmates outside of class, whether they are in-person or remote.