Raquel M. Ortiz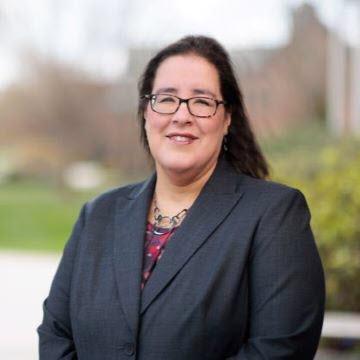 Raquel M. Ortiz
Assistant Dean for Library & Information Services
Associate Professor of Law
Education
J.D., Suffolk University
M.S., Simmons College
B.A., Harvard College
Assistant Dean Raquel M. Ortiz has worked in academic law libraries for over 25 years in the areas of patron services, reference, and library administration. In her current position, she oversees the law library.
Dean Ortiz teaches Advanced Legal Research and Introduction to Legal Research and Citation.  She previously taught Legal Information Sources at the Simmons College School of Library and Information Science. Dean Ortiz previously worked at Boston University's Law Library, Harvard Law School Library, and various other libraries in the Harvard University system. She is a member of the Massachusetts Bar.
An active member of the American Association of Law Libraries, NELLCO, and Law Librarians of New England, Dean Ortiz has served on numerous committees and leadership positions within these organizations. She currently serves on the NELLCO Board of Directors and LLNE Executive Board. Born in Puerto Rico, Dean Ortiz is fluent in Spanish. As an avid technology user, Dean Ortiz is interested in technology applications for law, library management, and legal research. Her hobbies include reading, paper crafting, and jewelry making.
Books
What Color is Your C.F.R.? (Chicago, Illinois: CALI, 2016)(with Nicole Dyszlewski, illustrated by Liz Gotauco)
Articles
Mass Incarceration: An Annotated Bibliography, 21 Roger Williams University Law Review 471 (2016)(with Nicole Dyszlewski & Lucinda Harrison-Cox)