4th Annual Stonewall Lecture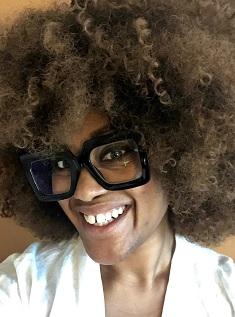 -
VIRTUAL
Open to the Public
RSVP Required
A Virtual Fireside Chat with Bendita Cynthia Malakia, Esq.
Global Diversity and Inclusion Lead, Hogan Lovells
Interactions at the Intersections: Possibilities of Progress
2020 has been a mind-blowing year from the perspective of equity. As LGBT+ people, we've experienced glorious wins (a la Bostock) and gut-wrenching setbacks (e.g., denigrating trans people and enacting pejorative policy by Tweet). Contemporaneously, there was a racial reckoning, bringing a reemergence of awareness of equity issues to the public fore, which followed on racially fraught policies hanging in the balance, such as immigration. As a group that has really put the politics of allyship on the map, how can we leverage our privilege and extend our hands to other communities?
Bendita Cynthia Malakia leads Hogan Lovells' global diversity, equity, inclusion, belonging and wellbeing (D&I) efforts with the aim of ensuring that diverse professionals can thrive. Bendita's primary remit is to create and implement the firm's D&I strategy, for the benefit of the firm's clients, its diverse professionals and its culture. Bendita serves as a catalyst for diverse professionals to be able to be their authentic selves and for others to invest in them, and working across difference to create community – by building systems, inspiring investment, and cultivating connections. Bendita also leverages her D&I expertise to help the firm's clients. She has a focus on metrics and people-centric sustainable development.
Bendita draws on her prior experiences as a large law firm lawyer financing projects in emerging markets, in-house counsel at two global financial institutions, a diversity consultant for large and mid-size organizations, and a certified professional coach to cultivate change at the institutional and individual levels.
Bendita's thought leadership and advocacy extend to being a prolific writer and speaker on D&I in the workplace, with specialized expertise in intersectionality and LGBT+ issues. She is Treasurer of the National LGBT Bar, and contributes to the development of D&I more broadly through initiatives bringing metrics and accountability globally, with a US and UK focus. Bendita graduated from Harvard Law School and Barnard College.
You can connect with Bendita at www.linkedin.com/in/bendita or www.benditamalakia.com
Rhode Island MCLE Credit
This program has been approved for one Rhode Island CLE hour.
Special Accommodations
Persons who, because of a special need or condition, would like to request an accommodation for an event should contact the Office of Programs & Events, as soon as possible, but no later than 72 hours before the event, so that appropriate arrangements can be made. lawevents@rwu.edu