Getting in the Mix-A Lawyer's Role in a Public-Private Mixed Use Real Estate Development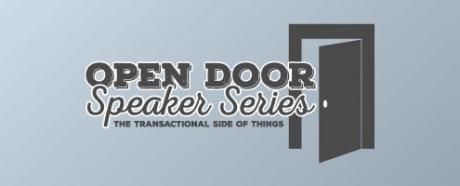 -
RWU Law | Hybrid Program
Open Door Speaker Series with Michael A. Voccola, Esq. L'97
Getting in the Mix - A Lawyer's Role in a Public-Private Mixed Use Real Estate Development will explain a lead lawyer's critical multi-task role in the planning and execution of a major mixed-use real estate development.  Michael will provide a general overview of multiple topics and definition of key terms, such as:
What really is a mixed-use development?

What is a public-private partnership and how does it work?

What are the benefits to the Client to bring legal counsel in at the first stage?

How mixed-use development have evolved over the years.

How to document the creation of a mixed-use development.
Attorney Voccola will be using an actual public-private mixed-use development he is involved with in South Carolina.  Attendees will be exposed to the very first steps in this real life process and will follow along on the actual unfolding of the South Carolina development. Attendees will also learn about:
Timing of the critical elements of assembling a mixed use development site

What constitutes a public-private relationship?

Documents needed to form a public-private partnership

How you can provide your Client with a successful mixed-use development without actually building anything;

Forms of ownership – fee simple, ground lease, condominium – that can play pivotal roles in a mixed-use land assembly;

Benefits and drawbacks of creating a "special district";

How TIFs, tax rebates and similar funding functions can accrue to the Developer and how to document.
As an actual deal will be used as the illustration, multiple charts, plans, etc. will be used to support and emphasize the presentation at critical times.  A handout with various definitions and other pertinent information will be distributed to all attendees.

Michael A. Voccola, Esq. is a RWU Law alum (1997) and is the Associate General Counsel of Procaccianti Companies, Inc. - the second largest privately-owned hotel owner and operator in the United States.
This is a hybrid program. Join the Open Door Speaker Series in-person at the RWU Law Bristol Campus, Ten Metacom Avenue, Bristol, Rhode Island. The program will take place in the School of Law, 2nd Floor, Law 283. Refreshments provided after the program.
RHODE ISLAND MCLE CREDIT:
This program has been approval for one Rhode Island (1) CLE hour.
SPECIAL ACCOMMODATIONS:
Persons who, because of a special need or condition, would like to request an accommodation for this event should contact the Office of Dean - Law Programs & Initiatives at lawevents@rwu.edu, as soon as possible, but no later than 72 business hours before the event, so that appropriate arrangements may be made.