How to Become a Sought-After Deal Maker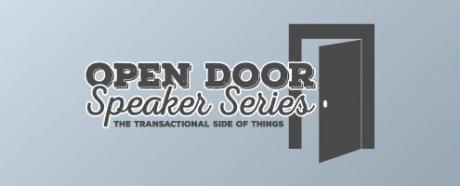 -
Virtual Program
Registration Required

How to Become a Sought-After Deal Maker
RWU Law Open Door Speaker Series with Michael A. Voccola '97
The best transactional lawyers can, in a very short time, earn wide-spread reputations as "Deal Makers" – those lawyers who actually assemble the business deal and work with a myriad of parties to generate and execute the deal documents, including multiple contracts, licenses, permits, agreements, indemnifications, and estoppel certificates. This Open Door Speaker Series event will be an interactive seminar that guides you through the basic steps of "How to Become a Sought-After Deal Maker" and successfully operate as a transactional attorney. Michael A. Voccola, Associate General Counsel of Procaccianti Companies, Inc. and RWU Law alum (1997), is a sought-after "Deal Maker" for the second largest privately-owned hotel owner and operator in the United States. Come learn, through his first-hand accounts of an actual deal, how the varying influences of cash, credit, and experience impact profoundly the contours of a transaction. Come prepared to interact with the deal: You will receive a simple list of facts in advance so that you're prepared to contribute!
Rhode Island MCLE Credit
This program has been approved for one (1) CLE hour in Rhode Island.