Introduction to Mindfulness Practices for Focus and Stress Reduction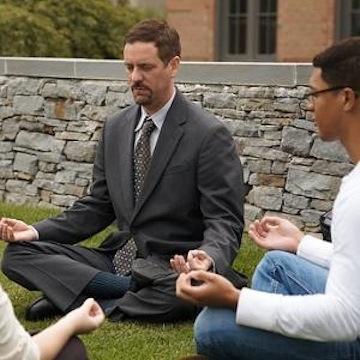 -
Virtual Program (Zoom Meeting)
Registration Required
A CLE Program sponsored by the RWU Law Alumni Association.
In this session, Professor David Zlotnick will introduce lawyers to the theory and practice of mindfulness as a tool for managing stress, improving focus, and maintaining equanimity despite the challenges of legal practice.  Professor Zlotnick believes in learning-by-doing. Therefore, this will be an interactive program in which participants will be given multiple, short opportunities to try different mindfulness practices to get a taste of what might work for each individual.
About the Speaker:
A graduate of the Harvard Law School, David Zlotnick clerked for a federal appellate judge and worked as a white-collar defense attorney before joining the United States Attorneys' Office for the District of Columbia.  He left practice for academia for many years, eventually becoming a full professor at Roger Williams University School of Law where he also served a term as Associate Dean for Academic Affairs.  In 2011, he returned to full-time legal practice at the Office of Enforcement of the Federal Energy Regulatory Commission in the dual role of investigating attorney and training coordinator. 
Mr. Zlotnick remains a Professor of Experiential Education at Roger Williams Law School, directing a Semester-in-Practice externship program in Washington, D.C. each spring.  His interest in the intersection of mindfulness and legal practice led to a fellowship from the Center for Contemplative Mind in Society and a course that integrated mindfulness and trial advocacy.  His article on mindfulness and trial advocacy appeared in the Journal of Legal Education and he regularly leads workshops for prosecutors, legal trainers, and law students on this topic.   
This program has been approved for one Rhode Island CLE ethics credit.
RWU Law students are invited to attend.
Complimentary registration.