School of Law Commencement 
All Day
RWU Law Bristol Campus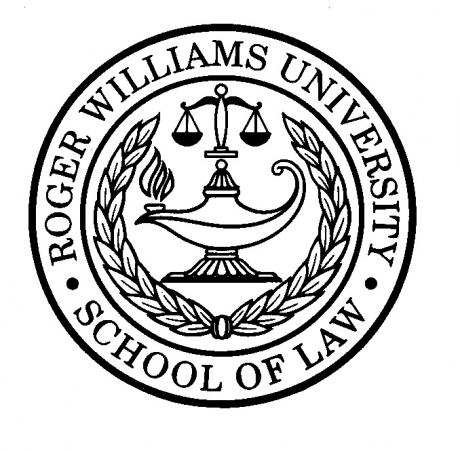 School of Law Commencement 
Friday, May 20, 2022
We look forward to celebrating Commencement with the Class of 2022. Please make a note of important deadlines and other celebrations detailed below.
 
School of Law Honorary Degree Recipients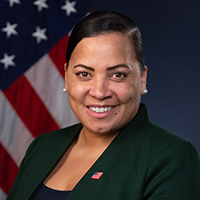 Rachael Splaine Rollins
United States Attorney, District of Massachusetts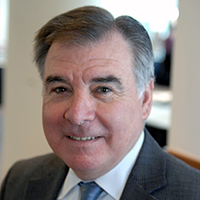 The Honorable Francis X. Flaherty
Associate Justice, Rhode Island Supreme Court (Ret.)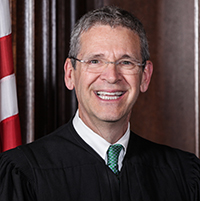 The Honorable John J. McConnell, Jr.
Chief Judge, United States District Court for the District of Rhode Island
 
Due to capacity limits, each Law School Graduate will receive four guest tickets to the School of Law Ceremony and six guest tickets to the main University Ceremony. 

LIVE STREAM: The School of Law Commencement Ceremony will be live streamed on Friday, May 20, 2022 at 11:30 AM.  Streaming via YouTube. Link to Law Ceremony Live Stream Here. Family & Friends may view the stream off or on campus. Viewing will be available in the School of Law Building in Rooms 283, 262, and 286 (no tickets required).
University Commencement Class of 2022 Schedule - PHASE I
(Live Stream Here.)
Main Commencement Ceremony: Main Athletic Field behind the Campus Recreation Center, Bristol Campus
8:00 AM – Gates open on Athletic Field for guests to be seated.  Guests must be seated by 8:45 AM.
8:00 AM – Students report to Fieldhouse in the Campus Recreation Center.
8:30 AM – Instructions given to students in Fieldhouse.
8:45 AM – Processional begins from the Fieldhouse to Athletic Field (Please note:  There is no tent.)
9:30 AM – Ceremony begins.
10:30 AM – Recessional.
 
School of Law Ceremony Class of 2022 Schedule - PHASE II
(Live Stream Here.)
School of Law Ceremony. Held in the Campus Recreation Center-Gym, Bristol Campus.  
10:45 AM – Law students report to Fieldhouse for processional lineup.
10:45 AM – Doors open for guests to be seated.
                       Guests must be seated by 11:15 AM.
11:30 AM – School of Law Ceremony.
12:25 PM - Recessional.
12:30 PM – Diploma Pick up. School of Law. Law 285.
Regalia - Regalia is ready for pick up!
Students may pick-up during regular business hours at the Bookstore on the Bristol campus. You must have a photo ID. The bookstore will not give regalia to anyone other than the graduate.
Hours are as follows:

Monday - Tuesday – 9:00 AM – 6:00 PM

Wednesday – Thursday 9:00 AM – 5:00 PM

Friday – 9:00 AM – 4:00 PM

Saturday – 10:00 AM – 2:00 PM

Providence Pickup – The Law Bookstore will be at the Providence Campus on May 11, 2022, from 5:30 PM – 7:00 PM. To arrange for Providence pick up, email Stephanie Rose,

srose@bncollege.com

, by 12 noon Wednesday, May 11. 
RWU Law Graduate Reception – Monday, May 16, 2022 – Save the Date for this special evening as the School of Law Dean Gregory W. Bowman, Faculty, and Staff celebrate the Class of 2022 at the Glen Manor House in Portsmouth, Rhode Island.  The event will start at 4:30 PM with an awards presentation followed by hors d'oeuvres and cocktails. Invitations will be forthcoming to law graduates with an RSVP by Friday, May 6 via this link.
RWU President's Reception for Graduate Students and Law Graduate Students – Tuesday, May 17, 2022 – All graduate students are invited to a reception with the RWU President from 5:00 PM – 7:00 PM in the Global Heritage Hall, Atrium, Bristol Campus. Graduate students will receive an email invitation with an RSVP by Tuesday, May 10 to events@rwu.edu.

Commencement Boxed Lunches
Each graduating student will receive three (3) FREE lunch tickets.  (Register HERE). Boxed lunches will be provided starting at 11:00 AM through 1:30 PM on the lawn in front of Marine and Natural Science Building. Additional boxed lunches ($9.00/per lunch ticket) are also available at the above link. If you have any questions about the commencement boxed lunches, please email scolliton@rwu.edu.
Special Accommodations
Persons who, because of a special need or condition, would like to request an accommodation for an event should contact the RWU Law Events, as soon as possible, but no later than 72 hours before the event, so that appropriate arrangements can be made. lawevents@rwu.edu
Questions? | RWU Law Events | lawevents@rwu.edu