Gregory W. Bowman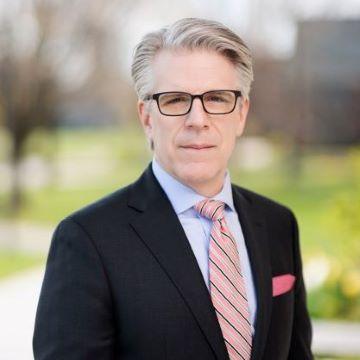 Gregory W. Bowman
Dean
Professor of Law
Education
J.D., Northwestern University School of Law
M.A., University of Exeter, England
B.A., West Virginia University
Gregory W. Bowman has served as dean of the Roger Williams University School of Law faculty since July 2020. Prior to joining the Roger Williams Law faculty, he was a member of the faculty at the West Virginia University College of Law, where he served as Associate Dean for Academic Affairs and as Dean. Bowman began his law teaching career at the Mississippi College School of Law, where he founded that school's International Law Center and study abroad program. Prior to his career in higher education, Bowman practiced international trade and corporate compliance law in Chicago and Washington, DC with the international law firm Baker McKenzie.
Bowman received his Juris Doctorate from the Northwestern University Pritzker School of Law, his Master of Arts degree in Economics from the University of Exeter in England, and his Bachelor of Arts degree in Economics and International Studies from West Virginia University. He is a member of Phi Beta Kappa and the Mortar Board National Senior Honor Society.
Bowman is a member of the Law School Admission Council (LSAC) Board of Trustees, and he is a member of the Deans Steering Committee, Deans Section Executive Committee, and Membership Review Committee for the Association of American Law Schools (AALS). Bowman is a past president and past Board of Trustees member of the Southeastern Association of Law Schools (SEALS) and co-chairs that organization's International Committee.
In recognition of his contributions to the legal profession and education, Bowman is an American Bar Foundation Fellow, AALS Fellow, and West Virginia Bar Foundation Fellow. He also received the West Virginia University Foundation's Award for Outstanding Teaching in 2014, was named Professor of the Year at WVU Law in 2011, and received the West Virginia Law Review's Outstanding Faculty Contribution Award in 2011 and 2014.
Books
Trade Remedies in North America (Alphen aan den Rijn: Kluwer Law International, 2010) (with Nick Vovelli, David A. Gantz, and Ihn Ho Uhm)
Articles
The Rise of the Creative Law School, 50 University of Toledo Law Review, 255 (2019)
A Prescription for Curing U.S. Export Controls, 97 Marquette Law Review 599 (2014)
The Feng Shui of Study Abroad Programs, 1 Journal of Transnational Legal Issues 20 (2012)
U.S. and Canadian Federalism: Implications for International Trade Regulation, 114 West Virginia Law Review, 1007 (2012)
Of Haves and Have-Nots: A Review of Developing Countries and the Multilateral Trade Regime: The Failure and Promise of the WTO's Development Mission, 3 Trade, Law and Development 242 (2011)
Anti-Dumping and Countervailing Duty Law and Practice: The Mexican Experience, 5 Global Trade and Customs Journal, 267 (2010) (with Nick Covelli and David A. Gantz)
The Domestic and International Policy Implications of Deep versus Broad Preferential Trade Agreements, 19 Indiana International & Comparative Law Review 497 (2009)
The Comparative and Absolute Advantages of Junior Law Faculty: Implications for Teaching the Future of American Law Schools, 2008 Brigham Young University Education and Law Journal 171
Thinking outside the Border: Homeland Security and the Forward Deployment of the U.S. Border, 44 Houston Law Review 189 (2007)
Seeing the Forest and the Trees: Reconceptualizing State and Government Succession, 51 New York Law School Law Review 581 (2007)
E-Mails, Servers, and Software: U.S. Export Controls for the Modern Era, 35 Georgetown Journal of International Law 319 (2004)
Economic Integration in the Americas: A Work in Progress, 14 Northwestern Journal of International Law & Business 493 (1994) (with Kenneth W. Abbott)
Economic Integration for the Asian Century: An Early Look at New Approaches, 4 Transnational Law & Contemporary Problems, 187 (1994) (with Kenneth W. Abbott)
Fifth Amendment--Substantial Exculpatory Evidence, Prosecutorial Misconduct and Grand Jury Proceedings: A Broadening of Prosecutorial Discretion, 83 Journal of Criminal Law and Criminology 718 (1993)