RWU Law Team Will Compete at National Moot Court Finals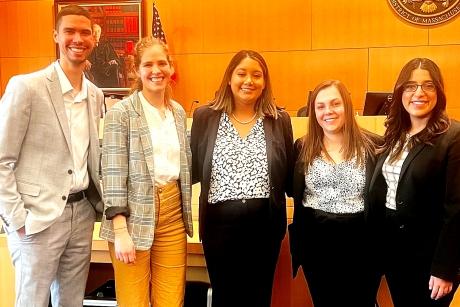 RWU Law proudly congratulates 3Ls Jasmin Anastacio-Blackiston, Penelope (Polly) Murphy, and Noelle Soares, who placed 2nd in the Region One divisional competition of the NYC Bar National Moot Court Competition! The team also produced the highest scored brief in the region.
As the runner-up team, Jasmin, Polly, and Noelle will advance to the National Finals in New York City next semester. Kudos to them and to their coaches, alums Crystal D. Peralta '20 and Luis Vargas Rivera '20!