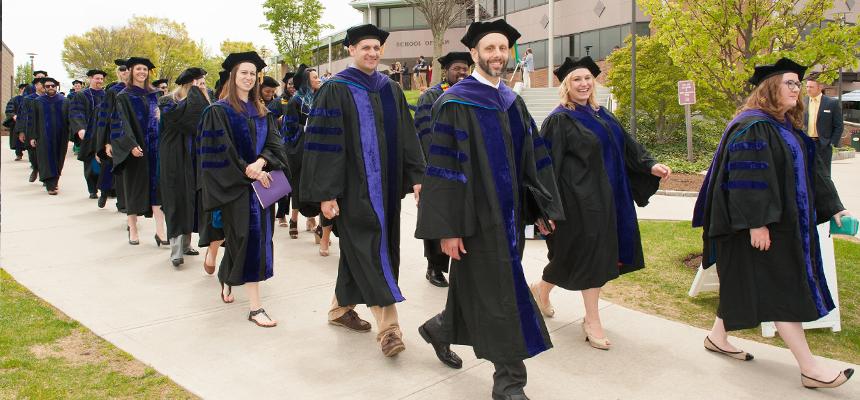 Mission and History
The mission of the School of Law is to promote justice and the rule of law through education, scholarship, and service. In furtherance of its mission, the School of Law seeks to:
Provide an excellent legal education to students who aspire to the practice of law or to other occupations in which both they and society-at-large will benefit from their understanding of and dedication to the law. An excellent legal education teaches not only legal doctrine, policy, history and theory, but also how to think critically about justice and the law.
Make meaningful contributions to legal scholarship. Meaningful contributions are those that provide original analysis, insights, or information to those who are interested in justice and the law, including lawyers, judges, legislators, policy-makers, scholars, journalists, and the public-at-large.
Provide service to the legal profession and the wider community in ways that advance justice and the rule of law.
History
A quarter century ago, the Honorable Joseph Weisberger, then an associate justice of the Supreme Court of Rhode Island, crystalized decades of sporadic debate among state opinion leaders by announcing, "There is almost a universal belief that Rhode Island is badly served by the lack of a law school." 
In response, Natale Sicuro, president of the institution then known as Roger Williams College, appointed a blue-ribbon exploratory committee, which in 1991 officially recommended the establishment of Roger Williams University School of Law. Its first students – the Class of 1996 – convened in Fall of 1993.
Today, RWU Law has become a vital regional institution. The school and the bench and bar enjoy "a symbiotic, mutually complementary relationship that helps to attract talented adjuncts, opens doors to internships and jobs, and gets so many of our wonderful judges involved," notes Mark Mandell, Esq., immediate past chair of the school's Board of Directors. "Students would never have the opportunity to gain that wisdom in any other state – not at the level they do at Roger Williams." 
"All of a sudden, it's like RWU Law has always been here," adds Peter Kilmartin '98, Attorney General of the State of Rhode Island. "It's the resource people naturally go to when seeking input on issues in the legal community."
Timeline