Pro Bono ELR Forms
To receive credit for completion of the 50-Hour Pro Bono Experiential Learning Requirement, students must complete all required forms and submit them to the Feinstein Center by the required deadlines.  Forms must be completed for each pro bono placement or project that the student intends to use towards their 50-hour requirement.
Steps for Completing the Pro Bono Requirement
For Class of 2020 and Prior:
Click to Open
Step
Form to Complete
Deadline

Apply for an internship at one of the organizations or agencies on our List of Pre-Approved Organizations and Agencies

or

No form needed
 
Develop your own placement  - Approval must be received prior to beginning service
Pre-Approval Form 
 
Meet with your supervisor to discuss work/project
Confirmation Agreement
Within 5 days of meeting
Work on your pro bono
Within 10 days of pro bono completion
Supervisor evaluation
Within 10 days of pro bono completion
Please use the Pro Bono Tracking Worksheet to help you keep track of your pro bono hours.  RWU Law recognizes all graduating students who have provided 100 or more hours of pro bono legal service during law school. 
Pro Bono Tracking Worksheet Form
When requested prior to graduation
For the Class of 2021 Forward:
Click to Open
All forms must be completed online using Etrieve (must use Chrome as your browser): https://rwucentral.etrieve.cloud.  Paper forms with not be accepted.
Important:  To log in, you must first click on the small "Or sign in with" icon located at the bottom center of the screen, which will create a prompt for you to sign in using your RWU Law login credentials.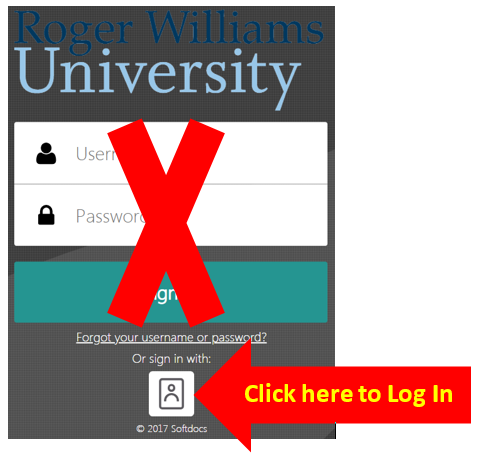 Step
Form to Complete
Deadline

Secure an internship doing public interest legal work or participate in RWU Law's Alternative Spring Break program or a Pro Bono Collaborative project (including Street Law or VITA)

Online Pro Bono Pre Approval Request using Etrieve
Prior to the start of your pro bono

Work on your pro bono

Complete a reflective journal at the conclusion of your pro bono
Within 10 days of pro bono completion

Supervisor Evaluation

Have your supervisor complete the Supervisor Evaluation

Within 10 days of pro bono completion
Request Certification of your pro bono hours

Online Pro Bono Completion Certification Request using Etrieve

You will need to upload your Reflective Journal and completed Supervisor Evaluation to Etrieve with your Request for Certification.

Within 10 days of pro bono completion