Alumni Association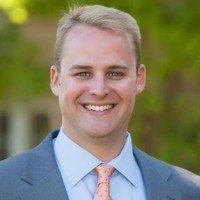 President's Message
Dear fellow alumni,
I am excited to write to you as President of the Roger Williams University School of Law Alumni Association. Over the past twenty-eight (28) years, our law school has grown tremendously in terms of both its curriculum and its reputation in the legal and academic communities. The principal reason RWU Law has done so well so quickly is through the strength of its alumni.
The Law Alumni Association plays an important and active role in keeping the alumni updated and involved with the law school. While it may look different right now during the pandemic, I encourage you to attend one of our many virtual events and take advantage of what the Law Alumni Association has to offer. We look forward to when we can meet in-person once again as we host alumni networking events, including after-hours functions, regional alumni receptions and our annual holiday reception. We also sponsor free CLE programs, a Toys-for-Tots drive, and the popular annual golf tournament.
In order for RWU Law to continue to grow, it is important that our alumni stay connected with the law school. The RWU School of Law  Linkedin page can be accessed here. We also created an alumni social media page:  https://www.facebook.com/RWU.Law.Alumni/.  Please "like" the page to stay up-to-date and connected.
Another effective way to stay connected with RWU Law is by making a gift to the Annual Fund. Any contribution is helpful, whether it is $5 or $500. The success of the law school is measured by the number of alumni who contribute and give back. The more alumni who give to the school, the stronger the law school will become. And, in turn, the more valuable our degrees will be.
I look forward to working with you this year. If you have any ideas or suggestions for the Alumni Association, please write to me at lawalumni@rwu.edu 
Gregory Hoffman, Esq.
Class of 2013
President, RWU Law Alumni Association
If you are interested in information regarding the Law Alumni Association or in joining one of its committees, please contact the Office of Law Alumni Relations at (401) 254-4541 or e-mail lawalumni@rwu.edu.
Become a fan of our Facebook page - http://www.facebook.com/RWU.Law.Alumni