Living at RWU Law
Located in picturesque Bristol, Rhode Island, on the banks of the Mount Hope Bay, RWU Law offers idyllic walking trails and easy waterfront access to maximize your enjoyment of the Ocean State.
Bristol is a classic New England village, complete with tree-lined streets, a town green and waterfront parks - as well as gourmet restaurants that stand alongside lively pubs and whimsical shops.  In the summer, local waterways come alive with swimmers and boaters, while thousands throng to the town's famous Independence Day parade, established in 1785.
A half-hour north is Providence, a city of artistic and intellectual ambiance, bustling with theaters, museums, art galleries, antique shops, bookstores and a mélange of ethnic neighborhoods, restaurants and cultural events.  Providence is also the seat of Rhode Island's legal culture, with the beautiful Frank Licht Judicial Complex anchoring the divide between the busy downtown and the bohemian atmosphere of College Hill, home to Brown University and the Rhode Island School of Design.
The seaside city of Newport is a short drive south, boasting spectacular Gilded Age mansions, renowned jazz, folk, and classical music festivals, the International Tennis Hall of Fame and some of New England's finest beaches.
Bristol, Rhode Island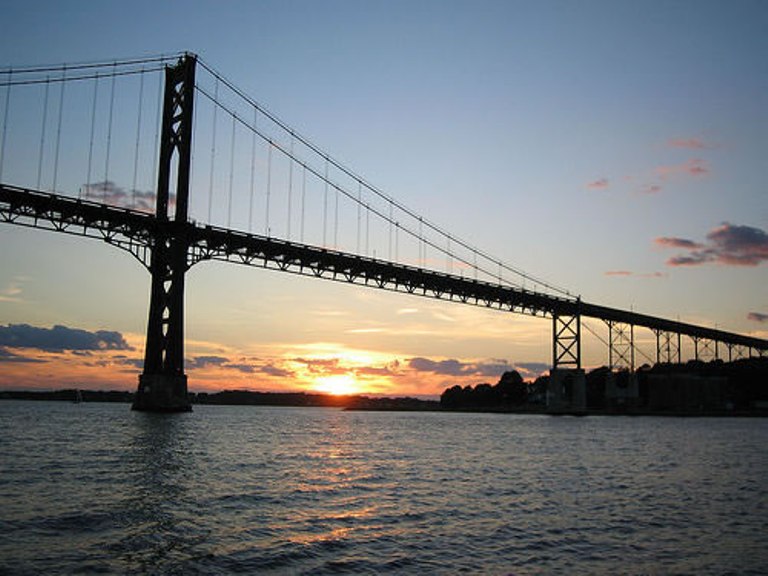 Settled in 1631 on land purchased from the Wampanoag Indians, Bristol, Rhode Island is in many ways a quintessential New England town.
With a population of about 25,000, and with Roger Williams University as the single largest employer, it is most emphatically a college town as well, boasting excellent restaurants and lively entertainment. 
A blend of architectural styles spanning three centuries lines beautiful historic streets that welcome one of the most famous annual Independence Day parades in the nation. 
Nestled snugly into a well-protected harbor, Bristol affords ample opportunity for sailing and other water sports.
Newport, Rhode Island
Home to spectacular coastal scenery, awe-inspiring architecture, a thriving waterfront downtown, and welcoming hospitality, Newport, Rhode Island is considered by many to be a shining gem in the coastal crown of New England. 
From weekend getaways spent touring the famed Gilded Age mansions that once were the summer playground for socialite families with names like Astor and Vanderbilt to an afternoon of wine tasting through Newport's three scenic vineyards, the options for interesting activities, distinctive stories, and enticing photo opportunities are countless!
Learn more about this hidden jewel at Discover Newport including:
Where to Stay
Where to Dine
Where to Shop
Things to Do
Visitor Center
Travel Tools
Providence, Rhode Island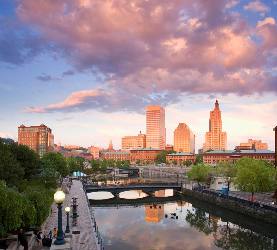 A twenty-five minute drive to the north is the great city of Providence, which may also be reached from spring to autumn via a 14.6-mile coastal bicycle path from Bristol. 
With more artists per capita than any other city in America, Providence has been featured as a model of urban revitalization in recent stories in the New York Times, the Boston Globe and the Renaissance Cities series of USA Today.
The downtown Waterplace Park, which is closed to motor traffic, recalls a time when cities were not dominated by automobiles. The stunning WaterFire events are a genuinely unique attraction. 
There is the collegiate flavor of the East Side, home to both Ivy League Brown University and the world-famous Rhode Island School of Design, offers not only an artistic and intellectual ambience, but also the kind of revelry that surrounds big time NCAA sports and attractive residential neighborhoods distinguished by federal and colonial architecture.
Beyond Rhode Island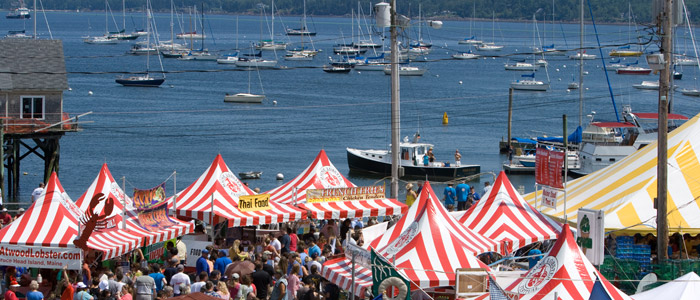 Roger Williams is located in the heart of New England, a region renowned for its rich and diverse history, culture and all-seasons beauty. If you feel like venturing outside of Rhode Island, the nation's smallest state, it doesn't take long to get there. The major historical, cultural and athletic attractions of Boston lie just an hour north, and New York City is only three hours south.
Take a short drive east and you'll find yourself among the magnificent sand bluffs and beaches of Cape Cod, stretching from Hyannis to Provincetown; or onboard a ferry to the nearby islands of Martha's Vineyard and Nantucket. Head west and you'll be among the blue-green mountains of The Berkshires, home of acclaimed music, dance and art festivals such as Tanglewood. Just across the border in Connecticut are the renowned Mystic Seaport and Aquarium, as well as the entertainment and gaming attractions of Mohegan Sun and Foxwoods. Within easy reach to the north is Maine's vast and spectacular rocky coastline, dotted with lighthouses, islands and estuaries, summer lobster bakes, and the shopping Mecca that's grown up around L.L. Bean in Freeport. New Hampshire and Vermont both offer rural getaways and imposing mountains with great hiking, world-class ski resorts and other exciting activities.