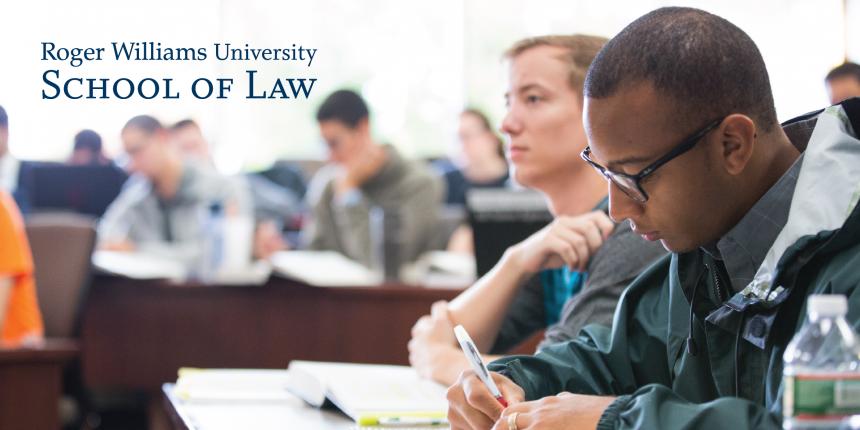 Jump Start
The Jump Start Summer Program

This prelaw in-person program is designed to assist students in their transition to law school and to help them reach their full potential to achieve success.  This year, Jump Start is scheduled for August 2 – 7, 2021.  Students who have attended the program have found it very beneficial.

Who can benefit from this program?
Law school will introduce you to a new way of thinking about the world, a new vocabulary, even a new way of reading and writing. The Academic Excellence and the Diversity & Outreach Programs jointly sponsor Jump Start to help ensure that entering law students have the resources "to learn how to learn" and to thrive in law school.  In addition to enjoying an introduction to the academic rigors of law school, Jump Start students will meet RWU Law alumni and former Jump Start students who often serve as mentors in the coming year.  Jump Start students also form a bond of friendship and support amongst one another that follows them through law school. 

We encourage students from underrepresented group to apply to Jump Start. These underrepresented groups might include students of color, first-generation students, those who have been out of school for a significant number of years, those who are unfamiliar with the American legal system, those who are eligible for accommodations under the Americans with Disabilities Act, and those who have faced or overcome challenges or obstacles on the path to law school.

Why have a Jump Start Summer Program?
Experts often say that studying the law can be as unfamiliar to students as studying a foreign language. Unlike most other educational programs, law is not merely learning a collection of facts and figures–- it is learning a new way to "think." To do this, law school uses methods very different from anything you may have experienced before. For example, most first year courses are taught using the Socratic Method, where students come to class having "learned" the law themselves.  
They are then expected to apply what they have learned to new and novel situations, argue and defend their positions, and critique the goals of the laws they are studying. Course textbooks are "casebooks," filled with largely unedited case law and primary sources, which is like tossing you in the ocean to teach you how to swim. And, as you may have already noticed, there is an entire industry of books and courses built on law student anxiety. The Roger Williams University School of Law's Jump Start Program is designed to combat any anxiety you may have with starting law school and help you excel in this new educational environment.
What will students do in the program?

Jump Start students will attend a one-week mini-course, which covers legal analysis, case briefing, time management, notetaking, and legal writing. In addition, Jump Start students will get the chance to connect with one another, with upper level students, and with other members of the law school community.
So how do I apply?
Only students who will be enrolling in Roger Williams University School of Law for fall 2021 and who have submitted their seat deposits are eligible to apply. We will accept applications on a rolling basis. Because enrollment is limited, we recommend that all applications be submitted by July 1, 2021. The cost of the program is $125. Financial assistance is available.
To apply for the Jump Start Summer Program, please fill out and submit the form at this link:
Accommodations

If you require accommodations under the Americans with Disabilities Act to participate in the Jump Start Summer Program, please notify the Assistant Dean of Students Office at (401) 254-4647.

Cancellation of Programs

The Roger Williams University School of Law reserves the right to cancel the Jump Start Summer Program for insufficient enrollment or for any other reason.  If the program is cancelled, the school will promptly notify all applicants and refund all fees associated with this program.

Questions

Further inquiries about the Jump Start Summer Program may be directed to:

Kathryn Thompson, Esq.
Professor & Director of Academic Success
Tel (401) 254-4568• E-mail kthompson@rwu.edu

Ralph Tavares
Director of Diversity and Outreach
Tel (401) 254-4522• E-mail rtavares@rwu.edu