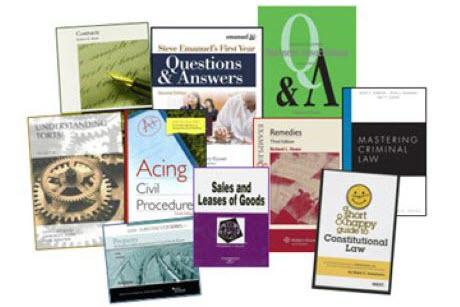 As finals loom over us, it is a great time to take advantage of the study aids and eBooks that the library has to offer. What can be better than free?
In terms of study aids, we have extensive guides that encompass a multitude of subjects, ranging from civil procedure to sales. You can find them on our study aids guide page. They provide helpful resources such as book recommendations, apps, ways to test yourself, and different options that cater to a variety of learning styles. 
West Academic also offers series, like the Acing Series, Concepts and Insights, Short & Happy Guides, Nutshell Series, and Exam Pro. All of these materials are available online and we have some in our reserve collection if you want to look at a physical copy.
You can search our library catalog for eBooks or go to one of our specific guides that give you more applicable information. Aspen Learning Library and Ebook Central are great resources. You can access these resources on campus or at home.
We want to support you so that you can succeed. If you need additional reference help or assistance accessing any of our guides or study aids please email LawLibraryHelp@rwu.edu or make an appointment with a librarian. 
Library Blog