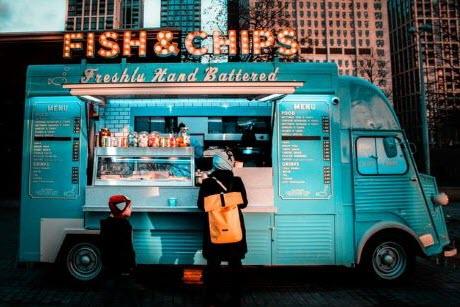 The Legal Beagle is hungry! 
Did you know Rhode Islanders LOVE food? Rhode Island is home to some of the best eats anywhere and a great way to sample the deliciousness is food trucks.  The variety is astounding, from Rhode Island specialties--fresh shucked oysters, frozen lemonade and lobster rolls-- to burgers, grilled cheese, poke, bbq, crepes, wings, tacos, gyros, Pad Thai, shaved ice-- and so much more.  We have a truck for that! 
Food trucks are a great way to get outside with some friends and enjoy tasty eats. If you are new to food trucks, there are a few ways to track down what you crave. Food trucks pop up on street corners, in front of bars, at farmers markets, and many more places. Food truck events are a gathering of food trucks in one place - perfect to sample multiple trucks and discover new favorites. 
There are a few resources to help you discover great food trucks and food truck events around Rhode Island:
PVD Food Truck Events organizes many of the events throughout the state. The events are free and often have live music and beer/wine for sale. They list them by date and by special and recurring events. 
Food Trucks In is a national site created by a Rhode Islander to help connect food trucks with fans. You can search by location and/or food type and discover trucks that interest you. Each truck's page shows upcoming schedules, social media links, and twitter feed for up to the moment updates.
Here are a few events to get you started:
Happy eating!
Library Blog