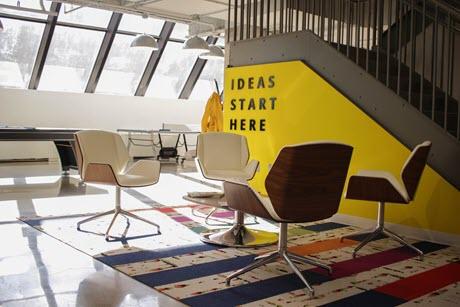 As members of the Roger Williams University community, the students at the law school have access to a trove of business research resources. RWU is home to the Mario J. Gabelli School of Business which is AACSB International-accredited, an accreditation that only 5% of business schools worldwide have!
One of the benefits of having a business school on campus, is that the University Library maintains an impressive collection of business research databases which are also available to law students. A list of these business-related databases can be found on the University Library's research guide for Business.
One of the most helpful databases for law students doing business research is the Gale Business Insights: Global which provides company history information and industry analysis. For example, use the Company Finder to search by state and choose Rhode Island. In the search results you will find Costa, Inc. in Lincoln, RI which makes watches, pens, sunglasses, and other items. In the company page, select Company Histories to learn that the company was founded by "Alonzo Townsend Cross, a 19th-century English inventor who steered his family into pen manufacturing in 1846 in the state of Rhode Island, the birthplace and headquarters of A.T. Cross Company." The historical narrative about the company continues, "For all intents and purposes, [the company] created the market for high-priced, prestigious pens in the United States, emerging as the first U.S. manufacturer of fine writing instruments with any appreciable might to compete in an arena dominated by foreign manufacturers." Finally, the narrative discusses a 1997 product by Cross called the iPen: "During 1997 the Cross iPen debuted, generating $1 million in revenue that year. The iPen could be used to mark up and edit electronic documents on a Windows 95 PC, while at the same time performing all of the functions of a mouse."
The history of Rhode Island's Costa, Inc. is one example of company research that can be done with the Gale Business Insights: Global database, or with other of the business research databases available. If you have questions about business research or business research databases, Ask a Librarian.
Library Blog