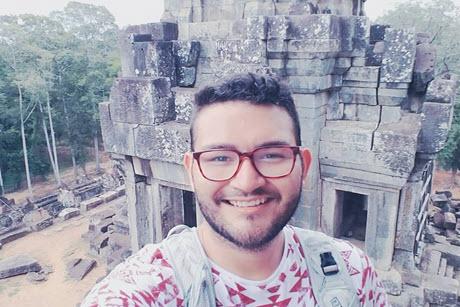 This year the Legal Beagle is featuring blog posts which introduce you (or re-introduce you) to our hard-working and amazing staff. This week meet Mike Muehe, which rhymes with "me". He is a 2016 graduate of our law school and an amazing new librarian.
Legal Beagle: What is your title?
Mike: Research & Access Services Librarian
 
Legal Beagle: Can you explain to our readers what you do using non-librarian terms?
Mike: My role is primarily to help students and faculty access materials they need through research and reference help, navigating print resources and digital databases, or obtaining materials from other libraries. You can usually find me behind the circulation desk or in the library stacks.
 
Legal Beagle: What is your favorite book?
Mike: I like a lot of books across topics (esp. history, LGBTQ2+, dystopian fiction), but one of my favorites would have to be Moby-Dick. Having a maritime background, this book is near and dear to me.
Legal Beagle: What is your favorite part of your job?
Mike: I love working in research and I love that every day is like a new scavenger hunt for information. I'm constantly learning new things every day while still putting my legal studies to use. As I am only about a year into this new profession, I also love that I get to work with the librarians who taught me while I was a law student; their wealth of knowledge, guidance, and mentorship is truly empowering.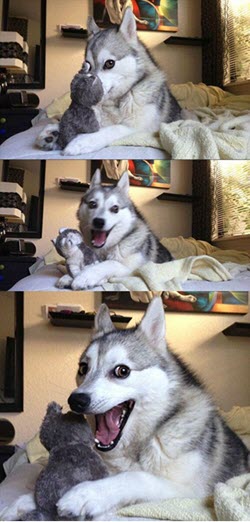 Legal Beagle: What is your favorite meme?
Mike: While I'm much more a fan of gifs, I'm a sucker for punnery and huskies, so the meme of the husky and its stuffed animal delivering bad puns is my favorite. 
Legal Beagle: Name something you dislike, but everyone else seems to love.
Mike: Twitter. I've tried multiple times and it just never sticks with me.
Library Blog