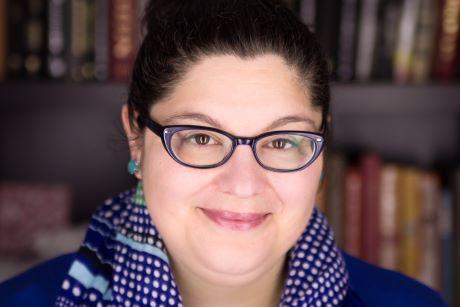 Madonna, Cher, Nicole…. Three powerful women who go by one name.  This week, the Legal Beagle sat down with Nicole Dyszlewski to find out a bit more about what makes her tick.  
What is your title?   
I am the Head of Reference, Instruction, & Engagement 
Can you explain to our readers what you do using non-librarian terms? 
I help people. I help people do research. I help people find resources. I teach people about the research process. And I try and make the experience of going to law school less difficult for all our students. 
What is your favorite reading genre? 
I have two faves. One is true crime. I got bit early by the true crime bug when I read the book Helter Skelter about the Manson family murders at a young age and I have been obsessed ever since. OBSESSED. My other fave is modern chic lit.   
What part of your job is most satisfying?  
I know a common answer among librarians is that they are most satisfied when a student "gets it". You know, like the lightbulb moment? I think that is great, but I am most satisfied when the library is identified as a safe place. I appreciate when I get student emails that say, "My TA said I have to come and talk to the librarians because they know everything about citation" or "I need to talk to you because I don't know who else to talk to about this." I think it is a sign that we are doing our jobs. That as librarians we have created a space that is welcoming, accessible, and friendly. I went to school to be an expert on law, law librarianship, and legal research, but our students have made me an expert on being patient, being kind, and listening. 
What's the most profound positive change you've seen in the library since you joined it?  
I joined the library staff as a full-time employee a little over 6 years ago. Since that time, I have seen us innovate in several ways that have been profoundly positive. I would say that our relationships with student organizations, including moot court and law review, have transformed in my time here. These relationships have even grown and changed again during COVID. I am so grateful for our students, student groups, and student leaders. 
We hear that you are a doggy mom.  What's the name of your dog and what's the most adorable thing she does? 
I have a mutt named Boaty McBoatface Dyszlewski. The cutest thing she does is snore gently. The least cute thing she has done is give an interview about my annoying habits.  
Name something you dislike, but everyone else seems to love. 
This is easy. Despite his multiple Grammy awards and chart-topping hits, I really don't like the music of Bruno Mars. I profoundly dislike the music of Bruno Mars. 
Library Blog