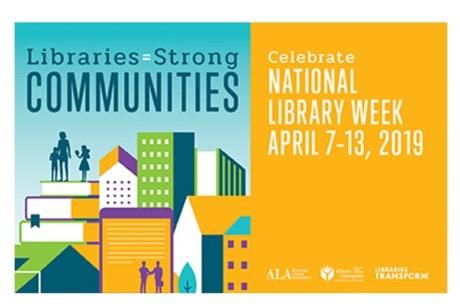 Next week, April 7-13, is National Library Week!
National Library Week is the one week a year that we stop and appreciate all things library-related. Here at the RWU Law Library we will be taking time out to express gratitude to our dedicated student library workers, our amazing full-time library staff, and our awesome patrons. Thank you all!   
To celebrate National Library Week 2019, the RWU Law Library hopes you all take time to stop by and enjoy the following festivities:
Monday, April 8th is Law Library Student Worker Appreciation Day! If you see a student worker, be sure to thank them for all that they do.
On Wednesday, April 10th, Lexis Representatives will be around midday to demonstrate how to use eBooks on the RWU Law Digital Library platform.
Thursday, April 11th is Go Fish! Stop by the Circulation Desk and go fishing in the RWU Law Library pond for a chance to win a prize! This fun event is sponsored in part by Lexis Advance.
Happy National Library Week!
Library Blog