Library Blog
National Library Week: Choose Your Study Adventure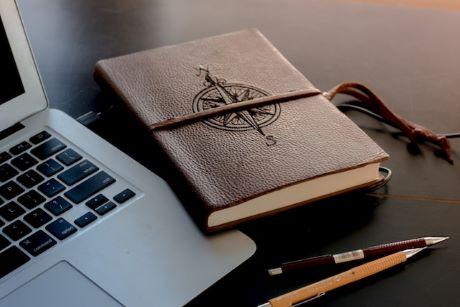 The Law Library will be observing National Library Week from April 17 through 21.  National Library Week is a "celebration of libraries and librarians that also promote[s] library use and support". Although this week is officially celebrated on April 23-29 this year, we are observing our celebration early due to reading period and finals.
Our theme for this year is Choose Your Study Adventure. Starting Monday April 17, students are invited to visit the Choose Your Study Adventure guide to meet the crew of the ship Bibliotheca and to embark on an adventure where you will learn more about the wonderful study aids in the library collection. Whether you learn by gaming, reading, listening, practice testing, using guided lessons with feedback, or using maps, you will find study aids options for you as you choose your adventure.  Oh, and did we mention that you can win a prize? Be sure to stop by the library each day for treats and giveaways.
In addition to Choose Your Study Adventure, the library will honor our student employees on Monday, April 17.  Student employees help our patrons locate materials and use our study rooms, help students with printing, scanning, and library computers, and keep our print collections usable by shelving materials and shelf reading to ensure that items are in the right location.  Student employees are a great source of information about the library and the law school, often providing sage advice about courses, student groups, and more! If you are here on Monday, April 17, be sure to give props to our student employees.
Lastly, Tuesday April 25th is National Library Workers Day. The Legal Beagle would love it if you would give a shout out to the amazing crew of the Bibliotheca, aka the RWU Law Library.  If you wish to show your appreciation on social media for this wonderful group of librarians, give them a shout out @rwulawlibrary with hashtag #NLWD23.
 
Library Blog