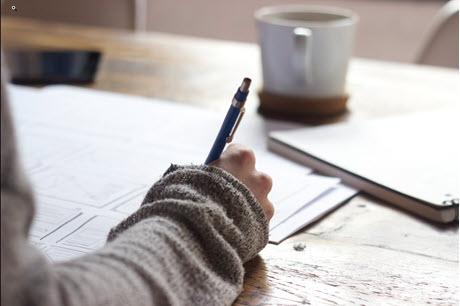 As the semester winds towards its conclusion, the librarians want to remind you that the Law Library is not just a quiet haven for study; it's a treasure trove of resources waiting to be explored. In this blog post, we are excited to announce the launch of a new feature at our Library—the Guides for Practice and Study (GPS) collection. This addition is designed to provide students with a user-friendly and comprehensive resource hub covering all core doctrinal classes designed to guide you through your studies and elevate your performance during finals and beyond.
Located for convenient browsing at the Circulation Desk, the Guides for Practice and Study (GPS) collection is a dedicated area within our library that aims to facilitate focused and efficient study sessions for students enrolled in doctrinal law classes. It serves as a centralized repository of materials specifically curated to enhance understanding and mastery of key legal subjects.
Features:
1.    Course-Specific Guides: The GPS collection includes curated selections of study aids and reference materials for Civil Procedure, Constitutional Law, Contracts, Criminal Law, Criminal Procedure, Evidence, Torts, and Real Property. These offerings are tailored to the unique requirements of each course, providing students with a roadmap for navigating legal concepts to fit their unique learning style.
2.    Case Summaries and Analyses: Within each title in the collection, students will find concise summaries and analyses of crucial cases relevant to their respective courses. This feature is particularly valuable for exam preparation, offering a quick yet comprehensive review of pivotal legal precedents.
3.    Practice Questions and Answers: To reinforce learning, the GPS collection incorporates study aids that highlight practice questions and answers related to each core class. This interactive element allows students to self-assess their understanding and identify areas that may require further review.
4.    Supplementary Materials: In addition to traditional textbooks, the GPS collection offers supplementary materials such as video lectures, audio resources, and links to online legal databases. This multimedia approach caters to diverse learning styles and ensures that students have access to a variety of resources to suit their preferences.
Access:
Recognizing the importance of convenience, the GPS collection is easily accessible both physically within the library and through our website. Students can seamlessly integrate these study aids into their study routines, whether they prefer to study on-site or remotely. The GPS collection is great for both browsing and focused searches, with recommendations based on learning styles and study goals available for each subject. 
As you gear up for finals, remember that the Law Library is not just a place for silent contemplation; it's a dynamic hub of knowledge waiting to be explored. Whether you're delving into casebooks and outlines, engaging with CALI lessons, or collaborating with peers in study groups, our study aids are designed to empower you on your academic journey.
Seize the opportunity to maximize your potential and excel in your exams. The resources are here; all that's left is for you to unlock their potential. Happy studying!
Library Blog