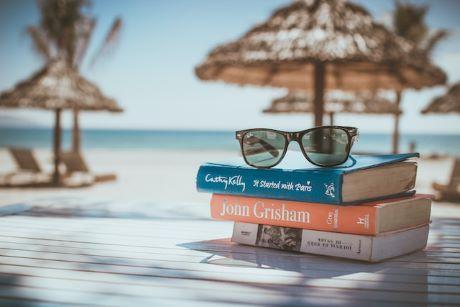 Summer is almost upon us. While the Legal Beagle would like to focus on sun, sand, and surf; we know there's still a lot of work to do. 
For graduating students, you still have access to our databases and study guides as you prepare for the bar. You will be able to use all of the library resources until the last day of July. As a reminder for those hot summer days, the library is air-conditioned.  
Students who will continue their studies next year and are using their summer for an internship opportunity, may need to get a little creative. You may use Lexis in internships, clerkship, and associate positions with permission from your employer. Westlaw can also be used in similar programs as long as you are not billing a client. All other law library licensed databases (HeinOnline, Docket Alarm, and others) remain available to you this summer.
If you aren't able to use Lexis or Westlaw, never fear, the library is here! Piggy-backing off the tremendous tips, tricks, and lessons from our librarians, we have suggestions for reasonable and free alternatives:
You can use Google Scholar to look for journal articles and case law.
Fastcase is available right now as one of our databases as well as is a free member benefit of all 50 state bar associations, as well as many specialty and local bar associations. It provides access to appellate case law, statutes, regulations, court rules and more. There is a Fastcase Quick Reference Guide to help you get started 
The Legal Information Institute will help you locate federal statutes and their related regulations and has options for tables and indexes to help you narrow down your results.  LII also offers other great content including resources to find laws by topic, a legal dictionary, and more.
Law Librarians are available throughout the summer during business hours via in-person, email at lawlibraryhelp@rwu.edu, and/or chat. 
Library Blog