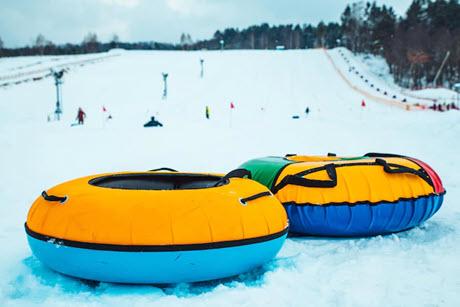 Happy Presidents' Day!
The holiday was initially made in honor of George Washington's birthday. However, the Uniform Monday Holiday Act, signed into law in 1968 and effective as of 1971, made it a permanent federal holiday that would fall on the third Monday in February. According to the United States Census Bureau this act was designed to give people a reprieve since the government saw the emotional and economic benefits to having long weekends.
Since the holiday was moved to fall on a Monday, to create these wonderful long weekends, it no longer consistently falls on George Washington's birthday (February 20th) or at all on Abraham Lincoln's birthday (February 12th). As a result, we kind of just squish all the presidents together…. And call it Presidents' Day 
So take this law to heart and economically and emotionally take the day off. Sleep in. Go skiing or tubing or ice skating. Plan your world take over. Make yourself a nice breakfast. Fold that load of laundry that has been in the corner for two weeks. Spend time with friends and family. You're important and you've done more than enough! So, take the day to recognize that. 
The library will still be open from 9:00am-11:00pm on Monday the 20th, but the librarians will be taking R & R to heart. We will be happy to help you with any requests when we return on Tuesday!
Library Blog