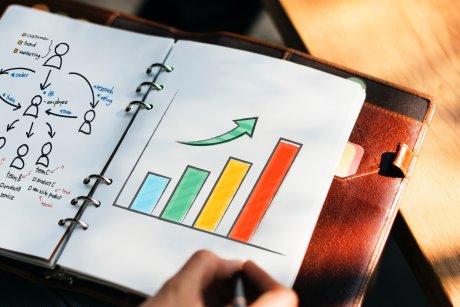 Not everyone learns the same way. Some are auditory learners that learn best when hearing information, others are reading/writing learners who prefer to interact with words on a page. Some are kinesthetic learners who thrive with hands on activities and others still are visual learners who like to see their information as visualizations.
If you are a visual learner, you tend to prefer to learn with images, pictures, and other visualizations of information.  Not sure if you are a visual learner/visual thinker? You could take a quiz to find out, or watch a video that explains what being a visual thinker is like.
The Law Library has resources to help accommodate many different types of learning styles, including visual learning. Our Study Aids guides are organized by class subject, including guides for all 1L classes and many of the 2L and 3L classes. Each guide is divided into different sections based on learning style preferences. In the "Learn by Reading" tabs, you will find links to the Law Library's popular print and eBook study aids. In the "Learn by Listening/Watching" tabs, we have audio and visual resources listed (such as the Sum & Substance Audio series & LexisNexis Courtroom Cast). In another set of tabs titled "Test Yourself!" you can find online, print, and eBook resources you can use to test yourself on concepts from class.
The KIC book scanner, located within the Law Library's Print/Scan/Copy Center, allows the library's patrons to scan books or documents. Pretty cool, huh? Well, it gets ever better. The KIC book scanner was updated last semester to include the new KIC Study System! Now you can scan a document and send it to the free KIC My Docs app on your smartphone or tablet, listen to the materials you scanned, and make flash cards directly from the scanned information. Flashcards are an extremely effective learning tool and can be especially helpful for visual learners.
Here are some other resources you might find helpful: 
Don't forget, if you have any questions or need assistance using the Law Library's study resources, please ask your friendly librarians! You can stop by the reference desk or email us at lawlibraryhelp@rwu.edu.
Library Blog