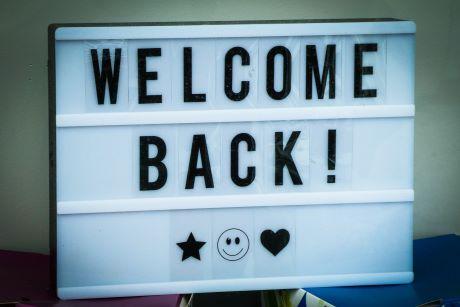 The RWU Law Library staff warmly welcomes our incoming 1Ls and returning 2Ls and 3Ls. We are excited to have students back in the building with us!  We also welcome back our colleagues back on campus this fall.
The library staff is here to help you! We offer a collection and services that harmonize with study, research and scholarship, practice skills education, and all aspects of intellectual life at RWU Law. To stay on top of developments at the law library, be sure to check out our website, blog, Facebook page, Twitter, and Instagram. Follow us to be the first in the know!   
The knowledgeable, friendly, and fun library staff members are here to help you have a successful academic year. They will assist you in using our various resources:
If you have any questions or just need a helping hand, please stop by and say hi. We can't wait to meet or see you!
Library Blog