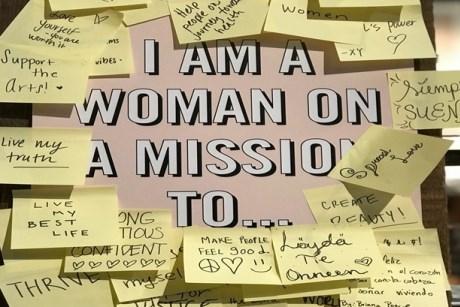 This October we are celebrating women in law. On October 4th, the Women's Law Society of Roger Williams University School of Law held its annual Women in Robes event. This year the event celebrates the first sixty years (1920-1979) of female attorneys in Rhode Island.
In addition, the library is displaying a selection of titles from our collection.  The books and some additional resources are featured on this online guide.
HeinOnline provides a great collection, Women and the Law , which brings together books, biographies, and periodicals dedicated to women's roles in law. This searchable collection contains more than 685,000 pages of contemporary and historical works related to women's roles in society and the law. One particular gem of this collection is a photograph from 1969 presenting a Women Lawyers Day Proclamation to Ada L. Sawyer the first woman admitted to the bar in Rhode Island.
Speaking of Ada L. Sawyer, for the past year our library staff has been working to compile a list of the earliest Rhode Island attorneys, released for the first time at the Women in Robes event. The women on this list paved the way for all female attorneys in the state and deserved to be remembered and celebrated.  Congratulations to these pioneers!
Library Blog