2010-2014
"All of a sudden, it's like RWU Law has always been here. It's the resource people naturally go to when seeking input on issues in the legal community."

~ Peter Kilmartin '98, Attorney General of the State of Rhode Island (2011-2019)


2010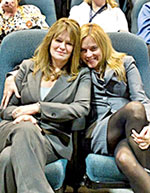 RWU Law hosts a special Advance Screening of Conviction (2011), a major-motion picture starring Hilary Swank and Minnie Driver as RWU Law alumni Betty Anne Waters '98 and Abra Rice '98 and their true-life battle to free Waters' wrongly convicted brother from prison.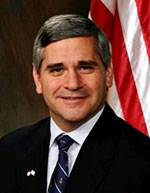 Peter Kilmartin '98 is elected Attorney General of Rhode Island.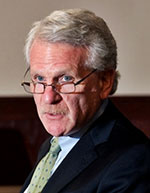 Attorney Mark Mandell is elected chairman of RWU Law's Board of Directors, succeeding the Honorable Joseph R. Weisberger. A prominent Rhode Island attorney and popular adjunct professor, Mandell had served as president of both the Rhode Island Bar Association and the Association of Trial Lawyers of America. He also served on the Rhode Island Supreme Court Ethics Advisory Panel and the Governor's Advisory Commission on Judicial Appointments.
2011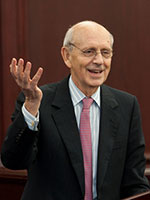 Associate Justice Stephen Breyer of the U.S. Supreme Court spends a day at RWU Law.
2012
The Santoro Business Law Lecture Series becomes RWU Law's second endowed lectureship. It was endowed entirely by alumni support, following a lead gift from Brian Ali '07. Frank Fahrenkopf – co-chair of the Presidential Debates Commission, former RNC chair, and head of American Gaming Association – is first speaker.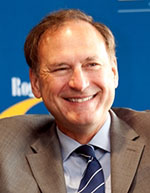 Associate Justice Samuel Alito of the U.S. Supreme Court spends a day at RWU Law.
2013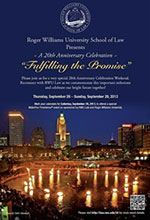 20th Anniversary Celebration begins, for 2013-14 academic year. As of May 2013, the total number of RWU Law Alumni stood at 2,662.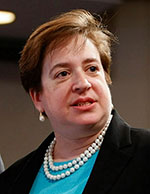 Associate Justice Elena Kagan of the U.S. Supreme Court addresses first-year class of RWU Law.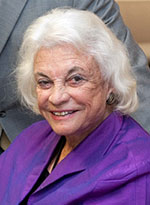 Former Associate Justice Sandra Day O'Connor of the U.S. Supreme Court spends a day at RWU Law.
2014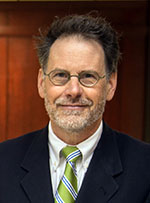 Professor Michael J. Yelnosky appointed the fifth Dean of RWU Law, effective July 1. Yelnosky was a founding faculty member of RWU Law.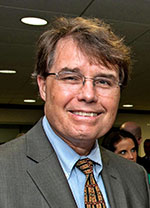 Chief Judge William E. Smith, of the United States District Court for the District of Rhode Island, elected chair of RWU Law's Board of Directors, effective July 1.
Timeline