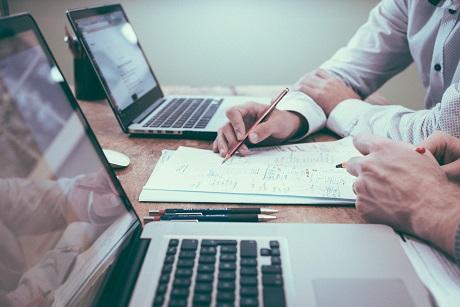 In order to graduate RWU Law you must fulfill the writing requirement "under the direct supervision of a professor or director of an institute" during which you "must write an individually authored paper that reflects substantial legal research; presents a legal argument that is well-developed, organized, and supported; is at least 5500 words long; and is of sufficient quality to earn a grade of "C" or higher." One way this requirement can be fulfilled is by writing a directed research paper.
If you are writing your directed research paper this semester, remember that you have resources beyond your supervisory professor. The law library and the law librarians are willing to help you identify resources and discuss your research plan. The library has resources for the writing process, from topic selection to writing improvement texts, but it also has knowledgeable librarians who can help you further develop your research skills. One of the services that the library provides is individualized research consultations. These sessions can be scheduled in Providence or Bristol and are focused on developing research strategies based on your individual needs. 
Furthermore, we encourage students to meet with Justin Kishbaugh, Associate Director of Academic Success & Professor of Writing. Schedule a writing consultation with Professor Kishbaugh by email: jkishbaugh@rwu.edu.
Basic information on selecting a topic can be found on our page TimeSaver: Selecting a Topic. Information on legal research and writing can be found on our page TimeSaver: Legal Research and Writing. Information on topic development and preemption can be found in our LawGuide for Law Review.
To schedule a research consultation with a law librarian, contact us via Ask a Librarian, by email to LawLibraryHelp@rwu.edu, or by calling 401-254-4547.
In the meantime, check out these 18 Motivational Quotes To Bring Out The Writer In You!
Library Blog