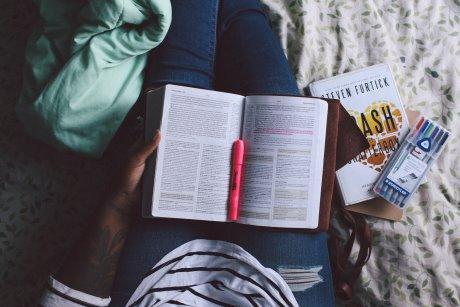 Study Aids at the Library!
As mid-terms are quickly approaching, many of you may be in search of study aids. Fear not! The Law Library has a plethora of study aids options.
E-Study Aids
The Law Library has two digital study aids collections available for you to use both on and off campus:  the RWU Law Digital Library and West Academic Online Study Aids.
The RWU Law Digital Library provides access to a variety of titles from LexisNexis, including:
eBooks: Understanding Series, Questions & Answers, Law Students Guides, Legal Research Guides, Mastering Series, and Skills & Values Series.
West Academic Online Study Aids provides access to both eBook and audio study aid content including:
eBooks: Nutshells, Concise Hornbooks, Acing Series, Black Letter Series, Law Stories Series, Short & Happy Guides, Turning Point Series, and many more!

Audio: Sum & Substance and Law School Legends.
Want to know the coolest part? All study aids from the RWU Law Digital Library and West Academic Online Study Aids are available for unlimited use!
These resources are available by selecting RWU Law Digital Library – LexisNexis or West Academic from the Law Library's list of digital resources. 
Please check the library's orientation tour brochure or contact a librarian for the code to access the RWU Law Digital Library.  For off-campus access to the West Academic Online Study Aids and to save notes/highlights, register on campus using the "Create an Account" option at the top of the opening page.
CALI
In addition to the study aids, the Law Library offers free access to several CALI (The Center for Computer-Assisted Legal Instruction) tools. CALI tools, authored by expert law professors and law librarians, help enhance your study of legal concepts and legal research.
CALI Lessons consist of over 1000 interactive lessons in over 40 legal subject areas. Lessons are accessible via mobile devices as well as via the CALI website.
When signing up for access to the CALI lessons, use the law school's authorization code from the orientation tour brochure. If you do not have this code, please ask a reference librarian. CALI has so many fantastic resources for research (including a legal research coloring book authored by two of your favorite librarians),for the study of substantive law , and for general legal fun.
CALI is also a source for free eBooks, including the Federal Rules of Appellate Procedure, Civil Procedure, Criminal Procedure, Evidence, and for Lawdibles, 10 minute audio recordings by law professors answering specific law school questions.
Lexis Courtroom Cast
The Law Library also offers free unlimited access to the LexisNexis Courtroom Cast Audio CaseFiles and Video Training Library.
You can use these to hone your trial and appellate advocacy skills by watching civil litigation or trial advocacy video clips. You can also download the audio of case excerpts from casebooks in MP3 format.
Be sure to use your law school email address when signing up for access!
KIC Study System
The KIC book scanner, located within the Law Library's Print/Scan/Copy Center, allows the library's patrons to scan books or documents. Pretty cool, huh? Well, it gets ever better. The KIC book scanner was recently updated to include the new KIC Study System! Now you can scan a document and send it to the free KIC My Docs app on your smartphone or tablet, listen to the materials you scanned, and make flash cards directly from the scanned information.
Study Aids LawGuides
Find all of the information listed above and much more in the Law Library's Study Aids LawGuides!
These guides are organized by class subject, including guides for all 1L classes and many of the 2L and 3L classes.
In these guides you will find links to the Law Library's popular print and eBook study aids; audio and visual resources (such as the Sum & Substance Audio series & LexisNexis Courtroom Cast); and online, print, and eBook resources you can use to test yourself on concepts from class.
Don't forget, if you have any questions or need assistance using the Law Library's study resources, please ask your friendly librarians! You can stop by the reference desk or email us at lawlibraryhelp@rwu.edu.
Library Blog