Show Your RWU Law Spirit
Make an Impact!
Your generous gift will help the next generation of RWU Law students.
Show The World That You're RWU Law Proud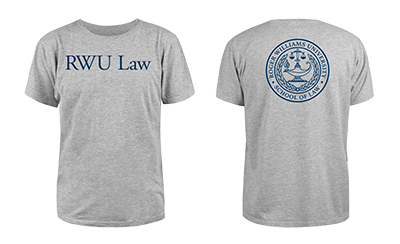 Support RWU Law students and programs. Make a gift of $40 or more by June 30th and receive a limited-edition T-shirt to show your RWU Law spirit!
We are RWU Law. Together we rise. 
Thank you for your support.